20+ Best Places to Buy College Textbooks Online with Ease
Don't let college textbooks empty your pockets every semester. Use these websites to buy or rent cheap college books.
Check out these amazing sites and places to buy some college textbooks.
Is It Better to Rent Or Buy College Books?
Students at four-year colleges spent an average of $1,240 on books and supplies for the 2021-22 school year, according to the College Board. You can keep your costs low by renting a book instead of buying it.
For example, the textbook "Statistics for People Who (Think They) Hate Statistics" has a list price of $88.
A used version from Amazon is $42. But it's cheapest to get a $20 rental until the end of the spring semester from Amazon.
Sell College Textbooks
Buying used books and reselling them when you no longer need them is a way to reduce your upfront costs and get cashback later.
If the textbook is common or used every year or every semester, you're more likely to resell it.
Whether you rent or buy a used book, find out from your teacher if an older edition is acceptable. Sometimes old versions might not include everything needed for your course.
Where to Get College Textbooks for Free
You have plenty of options when it comes to places to buy, sell and rent your textbooks, but buying online is the easiest way to compare prices.
Search by title, by author, or with the codes that identify specific book editions, known as ISBNs.  When buying online, factor in shipping, handling, and taxes to the total cost.
These sites are good places to start.
1. AbeBooks.com users can save up to 90% on textbooks, many of which have free shipping. The site works with TextbookRush to buy back books for cash.
2. Amazon users save up to 90% on textbooks and can access free two-day shipping with Prime Student.
You can buy, sell or rent e-books and textbooks and make returns within 30 days for a refund. You may get a new or used textbook, based on availability.
3. BooksRun.com users can buy, sell or rent textbooks and e-books. You can save up to 90% buying or renting e-books, and shipping is free on all orders.
4. CampusBooks.com is a marketplace for new and used textbook rentals from various online vendors, at up to 90% off.
Compare book prices using its "Buy vs. Rent" feature. Users get free shipping for renting and returning.
5. CheapestTextbooks.com users can get up to 95% off new and used textbooks and 70% off rental books. You can also sell books and ship them for free.
6. Chegg customers can save up to 90% on textbooks and ebooks. Buy or rent books with 21-day risk-free returns in case you drop or switch classes. You also get free shipping on orders over $35.
No matter where you get your books, compare multiple stores and online marketplaces to get the lowest prices.
READ ALSO!!!
Why are College Textbooks so Expensive
College textbooks are too expensive compared to campus bookstores, more and more students shop Chegg for their college textbooks because of price and convenience.
Below are just a few of the benefits students take advantage of when having to get assigned college books for their classes:
1. Textbook rentals cost significantly less than buying
2. Choose from new or used—all in good condition
3. Take advantage of the 21-day risk-free returns (and pre-paid shipping labels!)
4. Rent as long as your need it; if your due date is too soon, just ask for an extension
5. While you wait for your textbook to arrive, you can access a free 7-day eBook if available
Where to Find Free College Textbooks
College textbooks can cost anywhere from hundreds to thousands of dollars per semester.
For the average undergraduate college student, that could add up to approximately $5,000 just for textbooks.
But as with many things, these days, there are great opportunities to save a lot of money online.
1. Chegg
Chegg is an excellent resource for finding affordable college books online. You can rent books and get free shipping when you return them.
Another option is to buy new or used textbooks, which come with a 21-day refund guarantee. Plus, you may use coupons or get free shipping on orders over a certain amount for extra savings.
In addition to hardcover books, students can choose from over 400,000 E-books and rent them for as long as they need for just $6.99 per month. All eBooks come with a 14-day money-back guarantee.
If you're interested in selling your books when class ends, you can receive a quote, which is a great way to recoup some money.
2. Amazon
Amazon has long been considered one of the best sites to buy college textbooks. It features thousands of titles in every category you could think of, from science and math to business.
Search for new or used textbooks by author, title, or topic, and then check out the price Amazon has to offer. Some books can be downloaded on Kindle for free, while others are available for rent.
If you're an Amazon Prime member, remember that you can save on shipping and get your book quickly. Alternatively, take a look at Amazon Prime Student for additional benefits and college deals just for you.
3. BookFinder
BookFinder browses hundreds of websites to help you find cheap textbooks online.
Start by entering the ISBN, title, or author, select the book you want, and then you'll see prices from online stores like Amazon, eBay, Valore Books, and others.
Depending on the seller, you can purchase used or new books. Just click on the price for the online shop, and you'll be taken there to buy your book. With some luck, you could save up to 80 percent on your order.
4. CampusBooks
CampusBooks is similar to BookFinder in that it scours the web for terrific prices on college books. You'll get results from stores like Amazon, Barnes & Noble, and Chegg, all in one handy spot.
And you can choose to rent instead of buy where available.
To get some money back after the semester ends, simply click the Sell button and then enter the book's ISBN. The platform will display a list of buyback websites along with price estimates.
5. SlugBooks
While a bit more limited than other platforms, SlugBooks is still worth a look when searching for cheap textbooks.

Look for the book you're interested in and then review the list price along with deals from stores like Amazon, Campus Book Rentals, and Chegg.
Click the purchase or rental price you want, head to that online shop, and buy what you need. SlugBooks also offers an option to sell your books.
Enter your state and school and then list your textbooks so that other students can see and, hopefully, buy them.
6. ValoreBooks
ValoreBooks offers decent prices for renting or buying college textbooks, along with the option to sell your books.
Enter the ISBN, title, or author to begin your search, and you should see suggestions immediately beneath the search box.
You'll then see the prices for new and used textbooks. You can also view alternate edition pricing for books that may include international, instructor, or previous edition options.
If you decide to buy, just add the book to your cart. Otherwise, you can scroll down to see additional marketplace prices with shipping details and costs.
7. Alibris
Alibris features thousands of textbooks, as well as regular books, digital books, music, and movies. The platform claims that users can save up to 80 percent on most products.
Textbooks are available as new or used from a variety of sources like Big River Books, Goodwill, and Half Price Books.
You can get all of the details right on the search results screen, including shipping options and costs.
Instead of being directed to a different site to get your book, just add it to your cart and make your purchase on Alibris.
8. Affordabook
Affordabook will browse over ten different websites for cheap textbooks. Enter the book title, author, or ISBN, and you'll see results for buying or renting the book from online stores.
If you decide to buy or rent the book, just click the button for the spot you want to shop. If you sign up for a free account, you can set up search preferences and receive newsletters.
Plus, you can create a handy Watched List of books so that when one reaches your target price, you'll be notified. This is a good way to keep an eye on the books you want without lifting a finger.
There's the option to buy new or used textbooks and study guides. Alternatively, you may rent the book you need. Students can also list their textbooks for sale to make some extra money.
9. AbeBooks
AbeBooks has been in business since 1996, offering cheap textbooks from thousands of independent sellers.
Buyers can order new or used books, including older editions that may not be available anywhere else.
Simply enter the book title, ISBN, or author name in the search bar and then place your order or save the product for later.
All textbooks come with a 30-day return policy, which makes everything a lot easier. If, say, you're not satisfied with the condition of your book, you may return it within one month from the delivery date.
10. Textbookswise
Textbookswise is similar to a few other sites on our list, as it displays prices from stores like Amazon and eBay, all in one convenient place.
Search for new, used, rental, or electronic books, and then head to the site when you're ready to check out.
While Textbooks Wise doesn't offer anything unique, it's still another great option if you're having trouble finding affordable college books online.
11. Textbooks.com
One final site to check out is Textbooks.com. Like the others, start by entering the ISBN, title, or author. Then, review your search results for new and used books.
What's cool about Textbooks.com is that as you compare prices, you can also see the book's condition. Whether new, like new, or in acceptable condition, you'll be able to find cheap college books easily.
As of today, the platform offers more than ten million titles and free shipping on all orders over $25. Depending on the book you want, it's possible to save 70 percent or more.
For further savings, consider buying digital textbooks. This way, you can access them instantly without having to pay for shipping.
12. Barnes and Noble
Barnes and Noble is the last major national book retailer in the United States. While they don't sell many textbooks in their store, their website sells just about every textbook imaginable.
They also offer textbook rentals, and they even have a textbook buyback program to sell your textbook back at the end of the semester.
They advertise that you can save upwards of 90% off the cover price on textbooks, and they offer free shipping on orders over $25 (which covers just about every textbook).
13. BigWords
BigWords is a search engine designed to help you find the best prices on college textbooks.
Although you may end up purchasing textbooks through different retailers, you will be able to get the best prices and shipping costs.
You also have the option to rent textbooks and view rental prices against the price of purchase. Once your class is over, you can sell the books back to the highest bidder on the site.
The site isn't the easiest to use, but it's still a great tool to compare the prices before you buy.
14. BooksRun
BooksRun lets you buy, sell, and rent textbooks.
But they are also one of the leaders in eTextbooks – so if you need a digital copy of your book, check out BooksRun.
If you go the eTextbook route, you can get instant access to your book. If you opt for a traditional book, they offer free shipping on everything – which is awesome.
15. CheapTextBooks.com
CheapTextBooks.com is a no-frills website where you can buy, sell, and rent textbooks. You can also search by ISBN, Title, Author, or even subject matter.
If you prefer to save your sales proceeds for credits towards future purchases, CheapTextBooks.com lets you sell your textbooks for cash or credit. They also have a blog and host giveaways as an incentive.
16. CheapestTextbooks
CheapestTextbooks.com is a free price comparison page for buying, renting, and selling textbooks, they also price compare eBooks for rent or buy, across all the major textbook websites.
Shipping is shown and any coupons that can be used are all shown on the same page for ease of use.
They are completely up to date and constantly improving their site, so you know you are getting the best service.
They have a great social media presence and can be found on Twitter, Facebook, and even Instagram.
17. CollegeBooksDirect.com
CollegeBooksDirect.com offers one of the largest selections of used textbooks and offers same-day shipping for your textbook order (unless otherwise noted).
There is a wide selection of over 30,000 textbooks online, ranging from annotated textbooks, Instructor's Edition textbooks, Text Only textbooks, New textbooks & Used textbooks.
They offer a wide variety of shipping options, with standard shipping options starting at $4.00 for the first book and $1.00 for each additional item.
They also offer UPS shipping 2nd-day air at $15.00 for the first book and $1.00 for each additional item. CollegeBooksDirect.com also offers a 30-day return policy.
18. eCampus
eCampus is another long-time online retailers of textbooks, that also offers rental services and a textbook buyback program.
eCampus has a huge selection of books, but their free shipping level is $59, which is higher than many other places. However, the savings you find on the books might justify the higher price.
They do have a rewards program that can help you save in the long run.
READ ALSO!!!
Websites for Free College Textbooks
These amazing sites aim to provide students with Open Educational Resources (also known as OER's) to make education more affordable.
Regardless of what you're studying, these sites provide an opportunity to save hundreds of dollars and are worth checking out once you get your list of required textbooks.
19. Bookboon.com
Bookboon was created in 2005 and has since become the world's largest provider of ebooks.
They offer a huge array of online books for college students and have over 1,000 college and university textbooks available to download – completely for free.
Students studying STEM subjects or business may find this site particularly helpful, as the site was initially designed with these subjects in mind and they can be found on the very first page.
With compatibility with laptops, tablets, and cellphones, students can pick up where they left off with bookmark tools and a memo pad for taking notes.
20. OpenStax.org
A non-profit charity founded in 2011 by Rice University and supported by the likes of Bill Gates and others;
OpenStax offers relevant, peer-reviewed texts from some of the top universities across the country.
With a variety of subjects such as Math, Physics, Biology, Social Sciences, Humanities, Business, and more, OpenStax boasts one of the most comprehensive collections available online (most of which are completely free).
The site is used by almost 4,000 schools across the U.S., and over 2.2 million students use the site globally. As the demand for more subjects increases, OpenStax continues to diversify its library.
How to Save Big On College Textbooks 
Fortunately, you do have some control over how much you pay for college textbooks, as well as other types of supplies you need for school.
Saving money on college textbooks does require some early planning and compromise, but the effort will be worth it.
Here are some of the best ways to save money on textbooks for the 2022-23 school year:
1. Check for Textbooks On Project Gutenberg
If your college major relies on basic texts that may be available via public access, then you should always check to see if you can access course materials or textbooks for free.
Project Gutenberg is one such place to do just that. There is no fee or registration required to access more than 60,000 free ebooks, which you can download to a Kindle or read online.
Project Gutenberg features some of the world's greatest literature, and they also feature older works where the U.S. copyright has expired.
You can even use the website to search and browse textbooks and other works by author, title, subject, language, type, popularity, and more.
2. Buy Used Textbooks Online, Including International Editions
The absolute worst place to buy textbooks is usually your campus bookstore unless you're able to find used editions there.
Either way, you should strive to find used college textbooks instead of buying new ones when you can. Also, make sure to check for used textbooks you need on eBay.com.
There are plenty of places to buy used textbooks on the web, including current and older editions that may work just fine.
Popular used textbook sites to check out include Chegg.com, Textbooks.com, CampusBooks.com, AbeBooks.com, and even Amazon.com.
3. Buy an Older Edition
Some academic subjects don't change much from one year to the next, yet that doesn't stop book publishers from creating new textbook editions for new students to buy every year.
You can win this game and save big money if you're willing to look for older editions of the books you need for class.
Not only are you more likely to find a used version of an older edition, but a book that's several years old will fetch a lower selling price, to begin with.
Just make sure you compare both books (or ask your professor – many have sympathy on book prices) to ensure there aren't any major differences in terms of the subject matter covered.
4. Rent your Textbooks
Websites like Chegg.com and Amazon.com even let you rent college textbooks, which actually makes a lot of sense since you probably only need your book for one semester of your college experience.
You can search Chegg by the author's name, the title of the book, or the ISBN, and you get 21 days to return books if they're not right for your course.
5. Compare Book Types (if Available)
Also, make sure you're comparing versions of each textbook to find the best deal. As an example, we looked at a Biology textbook on Amazon.com (Biology by Sylvia Mader, 13th Edition).
For example, you may pay less to rent a paperback version of the textbook you need, yet a digital version could come in at an even lower price point than that.
You can rent or buy a hardcover version of the book from $39.71 to $121.32, but you could also rent a paperback for around $58.
6. Check the Open Education Network
Also check for books you need on the Open Education Network, which provides a free library of textbooks anyone can use.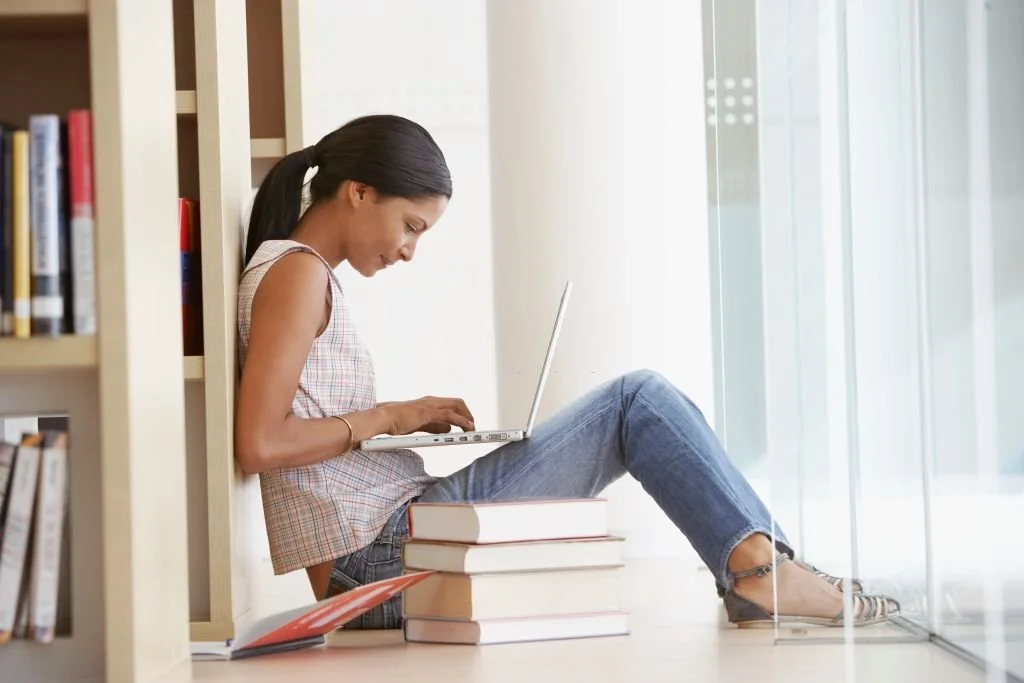 The community behind this network focuses its efforts on sourcing academic textbooks that are openly licensed. The majority of books on the network are peer-reviewed, and all are entirely free.
You can use the network to browse textbooks and subjects, and all books can be downloaded and distributed at no cost.
READ ALSO!!!
5. Share Textbooks with Classmates or Friends
If you and some friends are taking the same courses, there is nothing in the rules that prevents you from sharing textbooks.
You could share the same book in the same semester provided you're willing to cooperate with one another, but you could also pair up with a friend and buy different textbooks to trade from one semester to the next.
This strategy can work well if you buy new textbooks and split the costs, but you'll save even more if you can buy used versions of the books you need.
6. The Concluding Line
Like anything else you buy, it pays to shop around and compare your options when it comes to college textbooks.
You may find the book you need on a used basis for a much lower cost, or you can rent a book you only need for a semester instead of buying it.
The best way to save on college textbooks is to avoid your school bookstore like the plague and to start searching online for the books and supplies you'll need for school.
Buying used, renting, and searching for free versions of the materials your courses require can lead to big savings, but you'll find the best selection of used books if you start your search as early as you can.
What College Textbooks Cost the Most?
1. Acta Philosophorum The First Journal of Philosophy: $1,450.
2. Encyclopedia of International Media and Communications: $1,215.
3. Management Science An Anthology: $850.
4. History of Early Film: $740.
5. Biostatistical Genetics and Genetic Epidemiology: $665.
6. Companion Encyclopedia of Psychology: $600.
How much are College Textbooks in Canada?
According to the Canadian Federation of Students, the average post-secondary student in Canada spends about $500 to $1,000 on textbooks and course materials each semester;
With students in engineering and applied sciences usually hit the hardest – even on this day of the e-reader.
Why is it so Hard to Read a Textbook?
Textbooks, however, make this skill especially difficult because they contain so much information that, in many cases, seems to make no connection to what the students already know.
The preponderance of new concepts and new vocabulary requires students to look for other ways to make their reading meaningful.
Do College Students Still use Textbooks?
The college bookstore survey found that as of 2019, about half of students prefer either a print textbook or one that combines a physical book with supplemental online support.
I hope this article on college textbooks was helpful. Don't hesitate to share with friends and family. Also, drop a comment on the comment box for more information on this article.
CSN Team.