Copper Banking Review: Account and Debit Card for Teens
Copper is banking built for teens. Get instant access to your money with the Copper Debit card and banking app. They teach teens how to be better prepared for their financial future.
If you have teens, it's important to have regular discussions about finance. That includes teaching them the basics of banking, bank accounts, and how they work.
Raising financially responsible kids is an important goal as a parent. Instilling good money habits early can help teens avoid major money mistakes as adults.
But money education doesn't always start at home. That's where Copper Banking comes in.
What Is Copper Banking?
Copper is a teen banking app that's designed to get kids learning about money. This Copper review offers a closer look at how the app works.
Copper Banking is not a bank; instead, it's a fintech startup that was founded in 2019. Copper is able to offer banking services through SynapseFi, in partnership with Evolve Bank & Trust.
As Copper is not a traditional bank, it doesn't offer traditional banking options. Instead, teen banking takes the form of a reloadable debit card.
More Information!!
Teens and parents can add money to the card, which can then be used to make purchases online or in-store anywhere Mastercard is accepted.
The fundamental principle behind Copper is teaching teens how to manage money.
Copper is designed to encourage parents to take a hands-on approach in helping teenagers navigate personal finance.
Compare Copper banking to other online banking services and see how it stacks up.
Who is Copper Banking for:
Copper is banking for teens; The company's founders sought to create an app that would give teens freedom and control over spending money while making it easier for parents to pay kids an allowance.
Copper is designed for:
1. Teens who receive an allowance.
2. Teenagers who earn money through a part-time job or side hustle.
3. Parents who want to play an active role in helping teens learn about money.
Copper is also appropriate for teens and parents who are comfortable with banking through an app versus in-person at a branch.
The Copper app and the Copper debit card are what teen banking revolves around here.
Top Features of Copper Banking
Copper Banking offers a straightforward approach to money management for both teens and parents.
When parents create a Copper account, they can add up to five sub-accounts for individual children.
This allows for easy transfers from parent accounts to teen accounts. That's a plus when it's time to pay an allowance or make other deposits.
1. Free Debit Card for Kids
The best part about Copper banking is that a Copper account is completely free to open, and kids get a free debit card to use.
There are no minimums required to open an account, nor are there subscription fees. A customer should only pay a fee when a transaction occurs with a third party.
For example, Copper users might have to pay when they make a withdrawal from an out-of-network ATM.
More Information!!
They will pay a transaction fee if they want to reload the card at a retailer through the Green Dot network.
If they want to take their card on an international trip, they might be subject to transaction fees.
Again, these fees are the results of a third party. It does not cost anything to open and use Copper for banking.
2. Parental Controls
What's great about the Copper app is that children cannot open it without a parent.
Parents are the ones in control of how much money their children get to use. Parents fund the account using the Copper wallet.
Then, they can transfer money from their bank into the Copper wallet and decide how much to allocate to their children.
More Information!!
Parents can always keep an eye on their children's purchases, and they can even select to be notified every time their child uses their card.
Don't worry if you have a lot of children. Each parent can add up to five children to their account, and there is no extra charge for additional children.
Every kid receives their card for free, and adding more kids to the account is straightforward.
3. Mastercard Card Network
Copper comes with a Mastercard debit card, meaning your teens can use their debit cards anywhere Mastercard is accepted.
It's rare to go to a store or buy something online that does not accept a Mastercard, so your teen should be more than able to utilize their cards in most situations.
READ ALSO!!
4. Mastercard Zero Liability Protection
The benefit of having a Mastercard is that they offer Zero liability protection, and deposits are FDIC insured through Copper's banking partner, EB&T.
5. Virtual Debit Card
In addition to receiving a physical card, Copper customers can also use Apple Pay or Google Pay to make purchases.
This elevates Copper above other similar apps and adds significant functionality.
6. Copper Banking Mobile App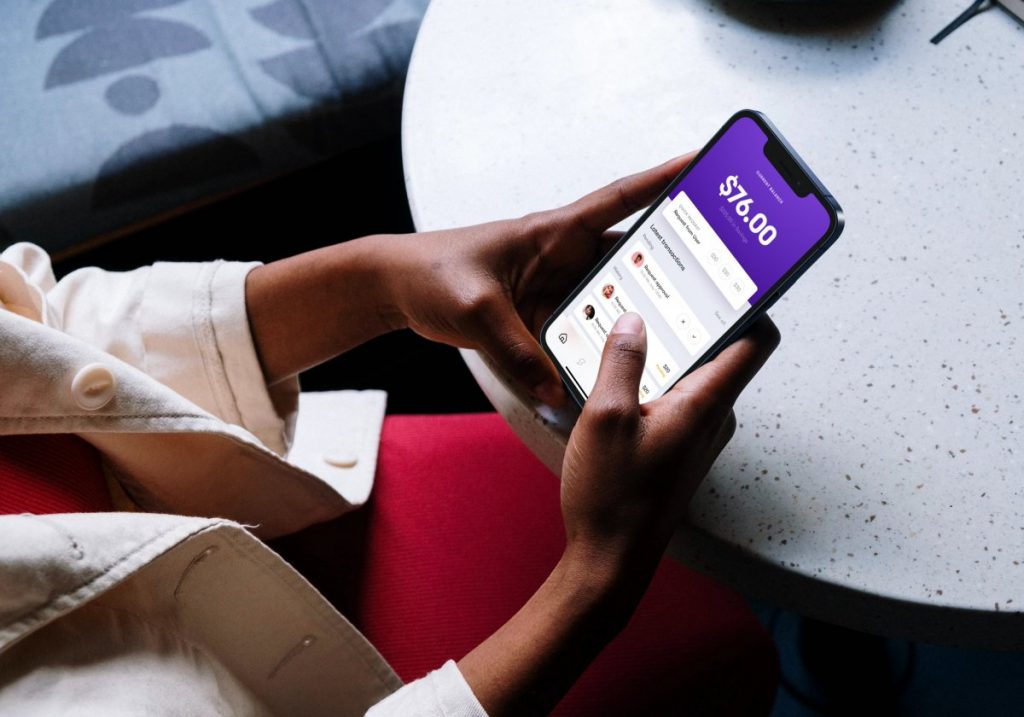 The app is available on both the Apple App Store and Google Play, and it's free to download.
The interface of this financial app for teens is exceptionally user-friendly.
It's sleek, sophisticated, and has an excellent UX design that makes managing your finances easy, even if you're starting with money management.
7. Transfer Money
Like most banks, it can take a couple of business days to transfer parents' money from their linked checking account into the Copper Debit card wallet.
However, once parents have funds in a wallet, they can instantly transfer money to their child's Copper bank app.
Then, their child can use that money to spend or save towards their goals.
8. Allowance
Copper allows parents to create a "salary" for their kids. Essentially, this is an allowance you can quickly and easily set up in the app to help manage your teen's spending.
Parents can either send one-time payments when their kids need them or request them. Or, they can set up recurring transfers.
For example, parents can give their children a set amount each month and clearly explain its use.
More Information
This helps kids budget because if they only get $50/month, they won't be able to get fast food with their friends every day after school.
But, they can make choices about what's important to them, what to save for, and check to see how much money they have left each month before they buy something.
Learning how to manage money is an essential part of a teen's financial journey.
It can help them take an interest in personal finance, learn what it's like to have checking accounts, and help them establish positive financial habits in the future.
9. Savings Tools
Using the Copper Banking app, teens can set up savings goals and fund them over time.
Do you want your kid to save up for their own car? Or, do you want them to pay part of their college tuition?
Copper allows them to save money towards these goals over time.
10. Financial Education and Literacy Development
As mentioned previously, Copper Banking shines as a financial institution when it comes to education.
They've hired financial literacy experts to help develop their literacy development content, including Liz Frazier as the Executive Director of Financial Education.
Frazier is the author of the book "Beyond Piggybanks & Lemonade Stands."
They've also hired Lily Lapenna as a Financial Literacy Advisor, recognized by Queen Elizabeth and the World Economic Forum for her work in personal finance.
11. Copper Cheat Codes
When Copper teaches teens about financial literacy, you won't find boring classroom topics or endless charts and graphs that are hard to decipher.
Instead, Copper offers what they call Cheat Codes. In their definition, Cheat Codes are "Bite-sized financial lessons to help you become a financial superstar."
Some of the current cheat code topics include, "How do dividends work?" so your teen will learn how to start investing money in stocks.
More Information
Another great one is, "What do our taxes actually go toward?" which is perfect for your child who just got their first job and noticed a lot of deductions from their paycheck.
The Cheat Codes are organized into four different categories:
‣ Debt
‣ Budgeting
‣ Investing
‣ Savings
The answers to these Cheat Code questions come in video form, making them easily digestible.
Your child can watch just a handful of these and be better informed about personal finance than many adults.
12. Card Limits
Although there are no account maintenance fees for these teen accounts, parents should know that there are card limits.
For example, here are some restrictions parents should understand before signing up with Copper:
‣ $500 Daily load limit into your Copper account for debit card funding or ACH.
‣ $2,000 Monthly funding limits into your Copper account for debit card funding or ACH.
‣ $2,000 daily spending limit.
Now, most parents likely don't expect their children to spend more than $2,000 in one day.
More Information
However, there could be a time when your college student needs emergency cash, and it's important to know there's a cap on what you can send them at a given moment.
Overall, though, these card limits are in line with what many other banks allow.
Should your child need to withdraw cash exceeding these limits, you can always transfer funds differently, like wire transfers.
13. FDIC-Insured
Many people remain skeptical about using online banks, but Copper offers FDIC insurance on funds held in the Copper Banking system of accounts.
Although Copper is a fintech app not a bank they still have FDIC insurance through a partnership with EB&T.
This ensures all of the money in your Copper account comes FDIC insured up to $250,000.
14. ATM Withdrawals
There are no hidden fees with Copper, but they do caution that if you use an out-of-network ATM, that bank might charge a fee to use it.
However, Copper card users can utilize Allpoint or Moneypass ATM networks, which have 55,000 ATMs nationwide.
If you use an in-network ATM, there are no fees.
15. No Overdraft Fees
Continuing the trend of no fees, there are also no overdraft fees when using Copper Banking.
16. Direct Deposit
Both children and parents can set up direct deposits with their Copper account.
So, if your child has their first job and that employer offers direct deposit, all they need is to give their employer their routing and account number to receive their paychecks in their Copper account.
To find your Copper routing and account number, visit the app, click on Settings and look for "direct deposit." You will see all the information you need right there.
How Copper Banking Works
Cooper keeps teen banking as simple as possible.
When you open a Copper account as a parent, you can open linked accounts for up to five teens.
Each subaccount that's linked to your account comes with a Copper Mastercard debit card.
This is what teens can use to make purchases or withdraw cash at the ATM.
More Information!!
Copper isn't like a regular checking account. There are no checks, for example. And since there are no branches, you can't deposit cash directly into a Copper account.
If you want to add cash to a Copper account, you can:
‣ Schedule an ACH transfer from a linked bank account.
‣ Deposit money from a linked bank account using your debit card.
‣ Reload money at a GreenDot retailer.
More Information!!
Copper does have some limits on how much you can deposit and what teens can spend.
If you're adding money to a Copper account from a linked bank account it can take three to five business days to post.
Debit card deposits are instant but you'll pay a small fee for those transfers.
Below are listed ways copper account works:
1. Getting Set Up
Teens under 18 need a parent to open a Copper account. But getting started is easy.
If you're a parent, you can go to the Copper website and enter your phone number. This allows Copper to send you a download link for the app.
From there, you can provide the necessary details to open an account. That includes:
‣ Your name.
‣ Phone number and email.
‣ Social Security number.
You'll also need to tell Copper with who you're opening an account. Remember, you can create accounts for up to five teens.
More Information
Each teen you're opening a Copper account for needs a cellphone number. This is required so Copper can send the invite link to download the app.
You can't open accounts at Copper with a landline number at this time.
Copper uses your Social Security number to verify your identity. There are no credit checks.
More Information
Once your parent account and teen accounts are approved, Copper will ship debit cards for teen accounts.
Parents don't get a debit card with Copper since it's meant to be teen banking. The debit cards can take seven to 10 business days to arrive.
But teens have access to a virtual card that can be used immediately through the Copper app.
2. Rating the Features
This Copper review wouldn't be complete without taking a closer look at some of the highlights.
If you're on the fence about whether Copper could be a good fit for your family, these talking points can help you decide.
READ ALSO!!
3. User Experience
In terms of user experience, getting started with Copper is easy.
Once you enter your phone number on the website, Copper sends your invite link almost instantly. From there, you can download the app.
Once you've downloaded the app, you'll need to enter your phone number, a verification code, your name, date of birth, and email.
More Information!!
Then you can open a Copper account, which takes about a minute to do.
The app is easy to navigate, as is the Copper website.
If you have questions about how Copperworks, there's an in-depth FAQ section where you can get answers.
4. Goal Setting
Getting teens into a savings habit is a good thing, whether they get an allowance or they're earning money on their own.
The Copper app makes it easy for teens to set up and fund different savings goals.
Savings goals can be funded automatically each time money is added to their Copper account.
More Information!!
But they can also transfer money into different savings buckets inside the app at any time.
Copper offers visual guides so teens can see how much progress they're making toward their goals.
Parents can also reward teens with a "bonus" deposit for hitting their goals. Teens can earn interest on their savings but it's a pretty low rate — just 0.01% APY.
5. Services
Since Copper teen banking revolves around the debit card and app, it's not exactly the same as a regular checking account or savings account.
If you want your teens to learn how to write checks, for example, then you might need to show them using your regular bank account.
And Copper doesn't offer other financial products or services you may want to teach teens about.
More Information!!
For example, there's no Copper credit card option and Copper doesn't offer money market accounts or certificates of deposit.
But Copper still earns points for giving parents a measure of control and oversight into teen accounts. Some of the things you can do as a parent include:
‣ Setting up transaction alerts when teens make a purchase.
‣ Monitoring transaction history.
‣ Creating recurring deposits into your teen's account.
‣ Sending or requesting money.
This can help you stay engaged with how your teen is spending so you can help them make good money decisions.
6. Education
Copper emphasizes the importance of financial literacy for teens. One of the ways they encourage teens to learn about money is through Cheat Codes.
These are short video lessons on different topics, ranging from banking to budgeting to investing.
The video format is designed to keep teens engaged while making the information easy to consume.
More Information!!
Aside from that, teens can also quiz themselves to measure their financial literacy.
This quiz can be taken multiple times so teens can learn as they go.
Copper doesn't leave parents out either. The Copper Corner is packed with educational articles parents can use as a jumping-off point for money discussions with teens.
7. Commission and Fees
Overall, Copper is a fee-friendly platform. There are no:
‣ Monthly maintenance fees.
‣ Account fees.
‣ Overdraft fees.
‣ ATM fees at 50,000+ Allpoint ATMs.
‣ Foreign transaction fees.
You may pay a fee, however, for reloading money to a Copper account.
Copper advises that GreenDot retailers can charge up to $4.95 per deposit if you go this route for adding cash.
How to Open a Copper Account
There are a few steps you'll need to take to open a Copper account.
Download the Copper App: Enter your phone number to receive a unique verification code on your phone. Teens can also invite a parent or guardian who can grant permission to open a Copper Banking account.
Create your own Parent Account: This allows you to send cash to your teen through this app.
Sign Up: Enter your information to create your Copper account. This will provide visibility into your teen's Copper account like debit card usage, savings goals, and more.
Approve your Teen to Download their App: Once cleared, your teen can download their teen account app.
Enter your Address to Receive a Debit Card in the Mail: You will need to provide your Social Security Number (SSN) or tax identification number (TIN) to verify your identity (in compliance with the US Patriot Act)
While waiting for your Copper Banking debit card to arrive, you may use a virtual debit card on the Copper App until it arrives.
Copper Banking Review
Copper Banking is an excellent choice for choosing a debit card and savings account for kids. Other competitors on the market who offer debit cards for kids charge fees, whereas Copper does not.
Their partnership with EB&T means your money is safe and FDIC insured. And their commitment to financial literacy sets them apart from the crowd.
With Copper banking, teens and parents can work together to manage money, pay allowances, and build savings goals.
More Information
Parents can also use the app to reward good behaviors and transfer money with ease when their kids need it.
Keep in mind that a Copper account is not a checking account but a prepaid debit card without monthly maintenance fees, overdraft charges, or the requirement to carry a minimum balance.
The debit card pays a negligible amount of interest but can earn rewards by inviting friends and completing specific objectives to build intelligent financial habits.
READ ALSO!!
Copper Banking Pros and Cons
Copper could be a good choice for parents who are money-conscious and want to raise financially savvy kids.
Before choosing a teen banking option it's important to look at how the good and not-so-good balance out.
To wrap up this Copper review, here's a quick rundown of the main pros and cons.
Copper Banking Pros
1. Opening a Copper account is simple and convenient.
2. Compared to traditional teen banking options, Copper charges fewer fees.
3. Teens can learn about money and improve financial literacy while working toward specific savings goals.
4. Parents can take a hands-on role in educating kids about money.
5. Copper offers multiple options for adding money to teen accounts.
6. Teens can earn a $3 reward for each friend they refer to the Copper app.
Copper Banking Cons
1. Teens must have a cellphone to download the app and open a Copper account.
2. Daily and monthly limits on deposits and spending may be a drawback for some.
3. Teens won't earn a lot of interest on savings.
4. Customer support is limited to email, no live chat is available.
Copper offers an innovative take on teen banking. If you're looking for an uncomplicated way to teach your teenager about money, Copper is a fee-friendly option.
You can also research teen checking and teen savings options offered at brick-and-mortar banks or credit unions.
Just remember to compare the features, benefits, and fees to see how they measure up to Copper.
Why Copper Banking is an Excellent  Banking Choice for Teens
Copper Banking offers a compelling value proposition for parents interested in looking for a helpful teen banking application.
That teaches financial literacy and provides a valuable suite of features for free.
If parents would instead prefer a free personal checking account with a debit card for kids.
They'd be better off looking at a traditional banking product like the Chase First Banking account.
More Information!!
Likewise, if they want a debit card for kids with more powerful spending controls.
Including stock trading app capabilities, and card design customization, they might opt for a paid option like the Greenlight Card.
The price point for Copper Banking is right and takes concrete steps to place financial education front and center with their product.
Let's Conclude that;
Signing up for a card to empower teenagers to learn more about earning, saving, and managing their own money might be worth a try with Copper Banking.
Consider opening a banking app for teens and parents to work together to normalize smart money decisions.
We believe this article was educational and helpful, if yes please don't hesitate to share it with friends on different social media platforms and any other platform.
CSN Team.