How Long to Get Master's Degree?
– How Long to Get Master's Degree? –
How long it takes to get a master's degree depends on you. Your degree, college, desired pacing and personal goals are all factors to consider.
It usually takes about two years from start to finish.
In some cases, you may be able to finish in less time, while in others, you may need more time to progress through your courses or to meet specific program requirements.
If you're planning your career, learning how to get a master's degree could be a critical step in getting there.
You should think about how and when the credential can help you, as well as what goes into the master's degree process.
Read Also:
How Many Years is a Master's Degree?
A master's degree is a graduate degree that typically takes eighteen months to two years of full-time study to complete, though this timeline can be influenced by a variety of factors.
Because of the specific subject knowledge you'll study and the higher-level coursework you'll take, a master's degree can open doors to new job opportunities and increased earning potential.
Let's look at some of the factors that may influence degree length so you can choose the best educational path for you.
Key Factors that Influence Master's Degrees Duration
A master's degree can take more or less time to complete depending on what you study, whether your program requires a thesis or capstone project, and your status as a student.
Let's take a closer look at each factor:
Curriculum
Most universities use credit hours to measure how many credits you'll earn from a course, which are based on how long you spend in class each week during the semester.
Most master's degree programs require you to take 30 to 60 credit hours of coursework. Some programs involve as many as 72 credit hours.
It's possible to complete a 34-credit Master of Applied Data Science degree in as little as twelve months.
A 72-credit Master of Business Administration (MBA), on the other hand, will likely take two to three years for full-time students.
Final Project Requirements
Some master's programs require you to complete a final project like a thesis paper, internship, or a capstone project.
Master's programs in research-heavy fields like mathematics or psychology often require a master's thesis.
Writing this scholarly paper involves a significant amount of independent research and lab work over and above the normal course load.
Some non-thesis degrees have an internship or capstone project as part of their program requirements.
This is more common for fields where hands-on experience is a benefit, like computer science or business.
Part-time vs. Full-time Enrollment
Choosing to enroll full-time or part-time will determine the duration of your degree experience. Each option comes with its own advantages and challenges.
Full-time students taking a full course load (typically around nine credit hours per semester) can expect to finish their degree faster than part-time students.
However, studying full-time can make it challenging to keep up with work, family, and other commitments.
Part-time students may find it easier to balance their studies with these other commitments, and it can ease the financial burden as well.
However, this improved work-life balance also means it will take longer to complete your master's program.
Online Classes vs. in-person Classes
Students today have more options than ever before in terms of how they pursue their education.
Some online master's programs offer the same curriculum and faculty as their on-campus counterparts, as well as the opportunity to study at some of the world's best universities without having to relocate.
While on-campus programs have a set class schedule, some online programs allow you to learn at your own pace and schedule your classwork around your other obligations.
When you are not bound by a schedule, you may discover that you can handle a heavier course load. Taking more course credits at once equals finishing a master's degree faster.
Read Also:
Conclusion on how Long to Get Master's Degree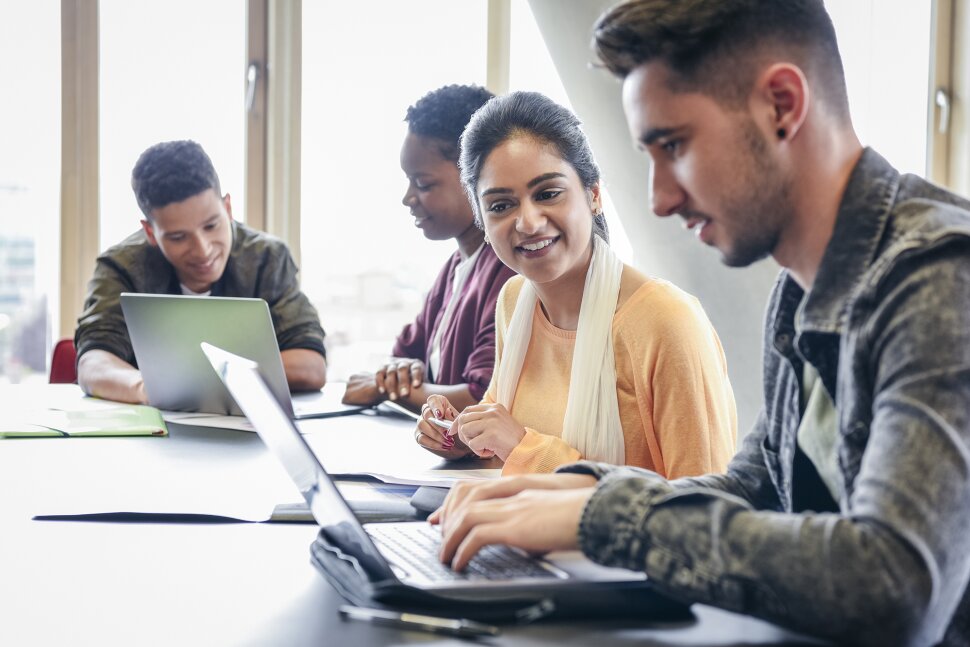 Master's degrees have become increasingly popular in recent years, and the trend shows no signs of abating.
There are numerous options to consider if you believe a master's degree is the right choice for you.
The length of time it takes to complete a master's degree depends primarily on the program you choose and whether you want to attend classes full-time or part-time.
We believe the above piece of information has piqued your interest, please kindly share it on social media platforms.
We appreciate your readership.
CSN Team.