How Much Do Dallas Cowboy Cheerleaders Make? (2022 Updated)
How much do Dallas Cowboy cheerleaders make? The pay scale for Dallas Cowboys cheerleaders varies. Though it seems appealing, this wage is still somewhat low when compared to the league's average pay scale.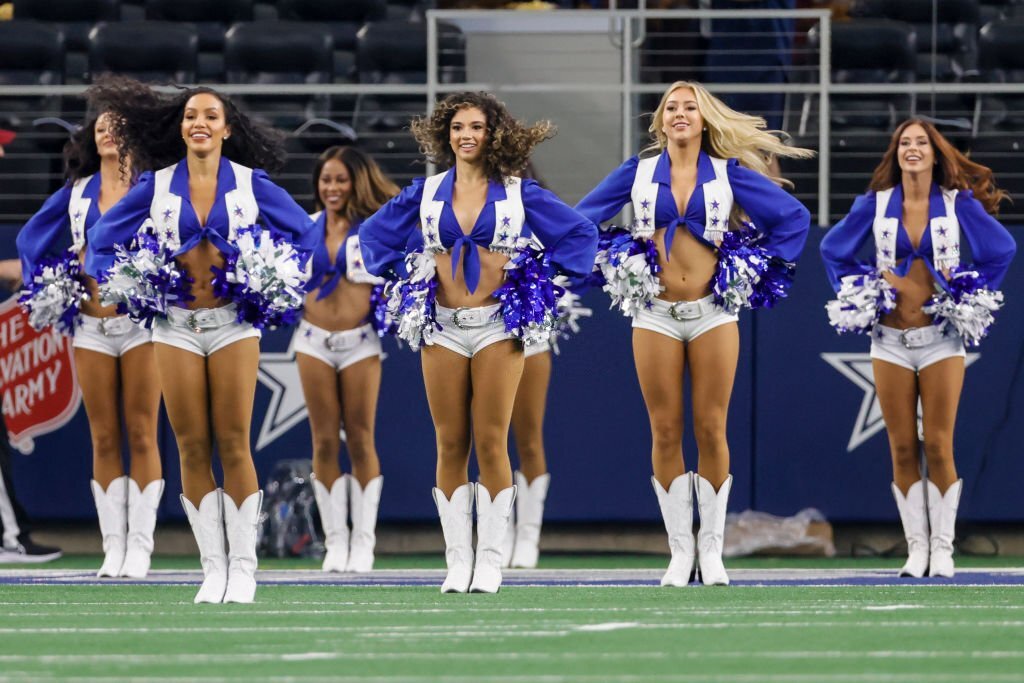 One of the most popular NFL clubs with the greatest net worth in the league is the Dallas Cowboys.
With the accomplishments and titles, they win, football fans usually expect to see a few more things.
And to be honest, Cheerleaders are one of those things.
Cheerleaders are a very new creation, although they now appear in practically every sport.
In 1954, the first cheerleaders took the field to support the Baltimore Colts.
These days, they play a crucial role in representing the clubs they cheer for and aiding in item sales.
Cheerleaders energize the audience and keep their team motivated.
How Much Money Do Dallas Cowboys Cheerleaders Earn?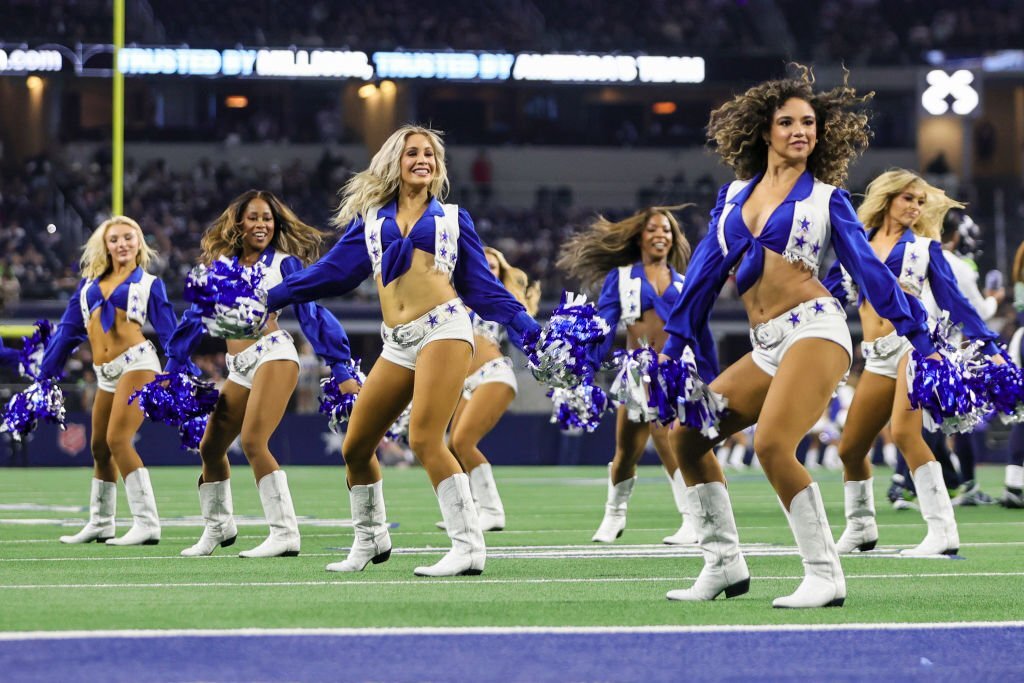 The current pay for Dallas Cowboy cheerleaders is $12 per hour, plus $400 for each performance on game day.
Some senior cheerleaders are claimed to make approximately $75,000 a year.
They boosted the salary for cheerleaders because of legal action.
Dallas Cowboy cheerleaders used to make $8 per hour, which was less than the minimum wage.
They frequently did not even receive payment for some of their performances.
Since cheering for the NFL was a dream job for many dancers, they had expectations from their employers to turn up and perform the job.
Despite this, it's still a profession and one that calls for a specific skill set to execute some athletically.
The compensation got so terrible that a former Dallas Cowboys cheerleader named Eric Wilkins sued the team for failing to pay her extra wages.
Wilkins disclosed her salary during the 2018 court case to be $16,500 annually.
This was in contrast to the mascot's annual salary of $65,000.
Wilkins drew attention to the staggering pay gap between cheerleaders and other team employees.
Even the water guys, who make around $50,000 a year, earned more money than the cheerleaders.
How Can I Join the Dallas Cowboys Cheerleader?
You might wonder how to join the Dallas Cowboys cheering squad if you think you have what it takes to take part.
There is always a chance, which is wonderful news. Even though you supported the club last season, the Dallas Cowboys ask you to re-audition.
Every year, auditions are required, even for seasoned supporters who have supported the club for years.
However, one benefit of having audition experience is that you may bypass some of the preliminary steps.
Here are some requirements you must meet in order to join the Dallas Cowboys cheerleaders for newbies.
1. Preliminaries
The audition procedure comprises three major rounds. These cycles occur over a period of many days.
The preliminary round is the first one. Most candidates for the audition arrive to show their suitability.
The opening dance round is freestyle. The competitors form groups of five.
They identify themselves to the judges before their group takes the stage. The music then stops.
The DJ will select random music, the music that will be played is unknown to the competitors.
However, they only have around 90 seconds to dance.
This part of the audition doesn't have a fixed choreography.
Instead, via the dance they select, contestants must display their talents and personalities.
Besides fitting the music, the participant must have excellent rhythm and the flexibility to change their performance.
2. Semifinals
Only about 100 or 120 of the typical 400 auditioners who show up for round one get to the semifinals.
The competitors will travel to the Dallas Cowboys stadium in the morning to study a specific dance with a real professional choreographer.
There will also be former members of the cheering team who can assist.
The contenders must learn the dance in three hours. They once more divide into groups of five and re-introduce themselves to the judges.
The music then begins, and the participants must provide their best dancing performance.
Those that the judges will choose to go to the next round.
3. The Finals
The championship round is round three. The former members of the squad will start their auditions here.
Since they've done it before, they are permitted to skip the first two rounds.
The experienced actors and the newbies are now auditioning together. There are two stages in the championship round.
The first is a solo dance. The competitor gets to pick their own dance, outfit, and music.
They present it to the judges on their own to show their abilities and aptitude. The veterans also did the solo dance.
The second round of the competition is in the afternoon.
The choreographer teaches the competitors a unique dance, and they have to dance together as a group.
Those who impressed the judges in both phases of this round are allowed to advance.
4. Write a Complete Test
Knowing a little about the team you're supporting is a good idea if you want to join the Dallas Cowboys cheerleading squad.
You must pass a written test as part of the audition procedure to join the team.
The exam comprises 100 questions and covers a wide range of subjects, including current events, Dallas Cowboys trivia, and even questions about popular culture.
Your score will influence your entire performance.
5. Interview
The team leaders want to make sure that the cheerleaders are articulate because they frequently represent the squad in different settings and at events.
Each contender must endure a panel interview to show this.
Nobody can predict the questions that the judges will ask.
A contestant's score is determined by how well they responded to the question and by how natural their discussion was.
6. Training Camp
If you succeed in the audition process, you'll receive an invitation to the Dallas Cowboys cheerleading training camp.
All the cheerleaders learn the new chants and routines that they will use in the following season at the camp.
Contestants will still need to depart from the camp after being eliminated.
From that point on, it is a pruning experience.
If you show your cheering skills at the end of the camp, you'll be given an official spot on the Dallas Cowboys cheerleading team.
What are the Types of Cheerleaders?
Cheerleaders come in a variety of forms, and each type has a different rate of pay.
Here are a few different cheerleaders and their typical salaries.
1. All-Star Cheerleaders
All-Star cheerleaders attend cheerleading contests.
They don't waste time supporting many sports teams.
All-star cheerleaders concentrate on competitive cheers rather than learning different chants and yells to encourage offense or defense.
They often sing songs that are about themselves or cheering as a whole because they are competing with other cheerleaders.
One of the most athletic groups of cheerleaders is the All-Star group.
That's because they use a variety of cheerleading disciplines, including gymnastics, tumbling, and stunts.
They must be able to dance proficiently and maintain a beat because all of their routines involve some sort of choreography.
The finest cheerleaders in the world are undoubtedly All-Star cheerleaders because they combine athleticism with memorizing.
Joining a professional team is really challenging.
Most of the time, those who wish to compete must join a gym that is run by a team.
The gym employs several team-affiliated coaches who train both the current cheerleaders and gym members.
When a position opens up, the coaches may invite a player who has some talent.
But you'll need to test out if you want to join an All-Star squad outside of the gym.
It's a rigorous and competitive tryout procedure.
You must not only show your eligibility for the squad, but you must also outperform everyone else who is also applying.
Although it's uncertain how much money a competitive cheerleader will make, it will cost a lot of money to join in.
You pay for your own outfit and accessories in addition to any other expenses.
The cost of bobby pins, makeup, and other needs is entirely your responsibility.
Travel expenses are often a part of competitive cheering.
Go across the nation to compete in major tournaments since it is competitive. The team does not pay for those travel expenses.
The team's families and support networks will need to pay for their own transportation there, even if some may finance a bus for the squad.
There is also the price of the actual competition. Parents must purchase pricey tickets only to watch if they want to see their kids take part.
The final expense of competitive cheering is the training and classes.
The cheerleader must continue to perform well if she wants to remain on the team.
2. Scholastic Cheerleaders
Most cheerleaders begin their careers as scholastic cheerleaders.
During middle and high school, these cheerleaders support their respective teams.
They are frequently divided into junior and varsity groups.
Sometimes the division is based on grade or age, and other times it is based on ability level.
Most varsity cheerleaders are juniors or seniors in high school or be more skilled.
There are academic cheerleaders in colleges and universities as well. Like in middle and high school, there are tryouts.
To qualify for the squad, candidates must show their athletic prowess and school pride.
Some colleges have competitive cheering teams, thus they frequently search for talented cheerleaders to join the team.
Some cheerleaders will utilize their time in college or university as a stepping stone to the professional ranks.
It could be a method to make contacts in the cheering industry.
Cheerleaders in schools seldom ever produce anything.
Cheerleading in middle and high school resembles a club. Instead of being a job, it's a pastime.
Cheerleaders from colleges and universities are no different. It's more of a required volunteer organization than a line of work.
Some cheerleaders might find work in sponsorship and marketing.
3. Recreational Cheerleaders
Cheerleaders in the recreational category enjoy cheerleading as a pastime.
They frequently end up being enrolled in many events as a member of a group.
There are no tryouts because it is a voluntary role, therefore almost anybody may join the squad.
All jobs, including coaching and support, are volunteer. Parents frequently serve as a source of coaches for them.
It's not uncommon for amateur cheerleaders to be asked to perform at a charity event or a minor athletic event.
Even casual contests are available for the squad to enter.
These kinds of cheerleaders are unpaid because the teams are entirely voluntary.
However, they offer a fantastic chance for collegiate cheerleaders who want to add community service to their portfolios.
They may also assist develop a cheerleader's talents by offering training, typically at a lower cost than other gyms.
If one wishes to pursue cheering as a career, one might want to think about this experience.
4. Professional Cheerleaders
It's difficult to become a professional cheerleader.
These are the cheerleaders who viewers watch on television supporting their teams and taking the stage during halftime displays.
This group includes the cheerleaders for the Dallas Cowboys. Different levels of professional cheering exist.
Beginners get paid the least and are at the bottom of the ladder. If they make $2,000 a year, they are fortunate.
They can advance to the position of senior cheerleader as they spend more time with the team and gain experience.
These are the people who have put in the effort and frequently take the lead or decide. They also make the most money.
They earn about $75,000 a year on average, although a lot depends on which club they support.
Some professional cheerleaders become coaches and subsequently work with NFL or NBA teams.
It's difficult to join a professional squad.
Each year, the Dallas Cowboys club typically receives 400 applicants.
Only 36 or so of those applications will be selected for the squad.
Even if they don't start off with a lot of money, professional cheerleaders might find possibilities while playing for the squad.
They can establish beneficial business relationships by taking advantage of marketing, sponsorship, and travel possibilities.
Professional cheerleaders can launch their own enterprises on the side by making the most of their time as squad members.
The day occupations of professional cheerleaders are common.
When the cheering team cannot cover their expenses, they work day jobs to help.
Although working as a professional cheerleader may lead to many opportunities, the income may vary based on which team you support.
What are the Criteria to Become a Dallas Cowboys Cheerleader?
To apply to be a Dallas Cowboys cheerleader, you must be at least 18 years old and a high school graduate.
Application requirements include being physically fit and able to engage in the team's demanding rehearsal and performance schedule.
You must have the proper documentation and be qualified to work in the US.
There are no height or weight limits when attempting DCC, and anybody over the age of 18 is eligible to apply.
During the application procedure, you must also be free of tattoos and body piercings.
NFL cheerleaders may still get additional money from other sources. Even some of them are married and have families.
It is a touchy subject, though, how cheerleaders and NFL players interact. Few teams would let them to date or flirt while the league employed them.
NFL cheerleaders often make between $15 and $20 per hour, with an additional $500 to $700 each game and $2500 per game.
A professional NFL cheerleader may make between $8000 and $15,000 over a season on a salary of $75,000.
Leave a comment with us.
CSN Team.