How to Make a Public Profile on Snapchat
To make a public profile on Snapchat, simply select the 'Create Public Profile' in the settings menu. Here, we explain how to make a public profile on Snapchat.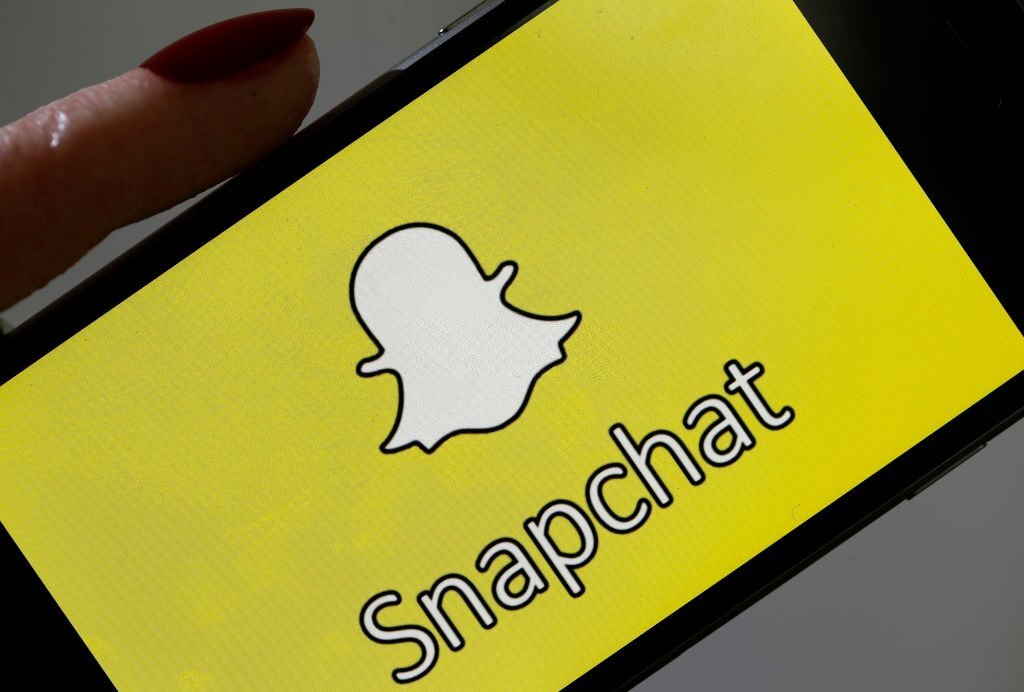 How to Make a Public Profile on Snapchat
Making a public profile on Snapchat is a straightforward process. Also, Snapchat users using iOS and Android devices can both create public profiles.
Follow the steps below to make a public profile on Snapchat.
‣ Open Snapchat on your smartphone
‣ Click on your profile or Bitmoji icon in the top left corner.
‣ Go to your profile settings menu
‣ In the profile settings, scroll down until you find "Add to Spotlight".
‣ Click on the ellipsis, then select "Create Public Profile" from the pop-up menu.
You will now be guided through the public profile creation process by Snapchat.
‣ Select the "Create" button on the screen when you're done.
Snapchat users can now subscribe to your profile to view your stories because your profile is now public.
The following are the requirements for a public profile on snapchat
‣ User must be at least 18 years old
‣ The account must be more than 24 hours old.
‣ User needs at least one friend who adds them as a friend, and vice versa.
‣ User must follow Snapchat's community rules
How to View Old Snapchat Stories?
If you want to see your old Snapchat stories, you will have to retrieve them.
Simply submit your request there to have your lost Snapchat data downloaded.
When you do that, your data should appear and be recoverable within 24 hours, though occasionally it may take a little longer.
READ ALSO!!!
Can a 16-Year-Old Create a Public Profile on Snapchat?
No. You must be at least 18 years old to be a creator on Snapchat. However, you are free to have a standard Snapchat account.
You must be 18 years of age or older to opt-in for this feature, which is the most fundamental and crucial need for creating a public profile.
Is there Any Way to Save Someone's Snapchat Story?
To save someone's Snapchat story, simply tap the name to enlarge the story. After that tap the Snap you want to save, then tap on "Save" at the bottom.
You can also screenshot the snap if you want. Snapchat sends a notification to every user when a screenshot of their snap is taken.
If you want to take a screenshot without the creator knowing, do this:
‣ Turn on Airplane Mode
‣ Disable WiFi
‣ Open the Snapchat app
‣ Go to the Snap you want to screenshot
‣ Take a screenshot.
How Do I See Old Snapchat Conversations?
To see old Snapchat conversations, do the following:
‣ On your mobile device, open "Files," the file manager that comes preloaded with Google, or pick a different file explorer.
‣ Scroll down in the "Files" app and select "Internal Storage."
‣ Go to "Android -> Data -> com.snapchat.android."
‣ All files with the ".nomedia" extension should be "renamed."
‣ Add a new extension after this point. Try adding one, like ".txt," ".jpg," or ".mp4", if that process is unable to recognize the file or folder.
‣ Find your missing Snapchat messages by searching through the files that suddenly surface.
Your operating system has already cleared the cached files if there are no files visible.
How to Stop People from Replying to My Snapchat Story?
You can stop people from replying to your Snapchat story by disabling the story replies feature.
Follow these steps to disable the feature.
‣ Log into Snapchat
‣ Select "My Public Profile" from your profile.
‣ In the top right corner, click the Settings button. The profile settings page will appear.
‣ Go to the "Manage Public Story" section.
‣ Turn off "Show Story Replies"
You have successfully disabled the story replies function.
How to Tell if Someone Has Seen My Snapchat Message?
When Snaps or chats are marked as received on Snapchat, the recipient has actually received your message.
You will notice a received icon on your end if you send a new snap to someone and they undoubtedly received it.
On Snapchat, Received means that the recipient has received the Snap or chat. Delivered on Snapchat means that Snapchat has confirmed the receiver received the Snap.
Eventually, you should notice the opened icon.
What are Some Ways to Save Snapchat Pictures?
To save Snapchat pictures to your gallery do the following:
‣ Tap the photo icon next to the shutter button in Snapchat. This gives you access to Memories from the camera view.
‣ Tap the picture you want to save
‣ In the top-right corner, tap the More icon.
‣ After that, select Export Snap.
READ ALSO!!!
How Do I Know Who is Following Me on Snapchat?
Someone is following you if you can see their Snapchat score next to their name. The person is not following you if there is no number next to their username.
A Snapchat score is a number that determines the number of snaps a user has sent and received.
How Do I See How Many Friends Someone Has on Snapchat?
When you view a person's profile, you can see how many Snapchat friends they have.
However, you need to add that person as a friend, and they also need to change their privacy settings so that other people can see how many friends they have.
Who Sees My Story on Snapchat When I Set it to Everyone?
When you set your story settings to everyone, that implies until you block someone, everyone can see the story.
Whether or not they are on your friends' list. The person cannot see the post if they are blocked from your Snap ID.
Anyone who looks you up using your name can view the story too.
Additionally, if you set your story to everyone and someone added you but you didn't add them back, they will also be able to view your story.
To make a public profile on Snapchat, ensure that you fulfill the conditions given by Snapchat.
We hope this information was helpful to you. If yes, do share with others around you.
CSN Team.