How to Make Waist Beads (Simple Guidelines to Follow)
How to make waist beads. Local Africans have easy access to traditionally hand-crafted African waist beads. While grandmas teach their grandchildren how to string them, these beads are also easily found in shops and stores.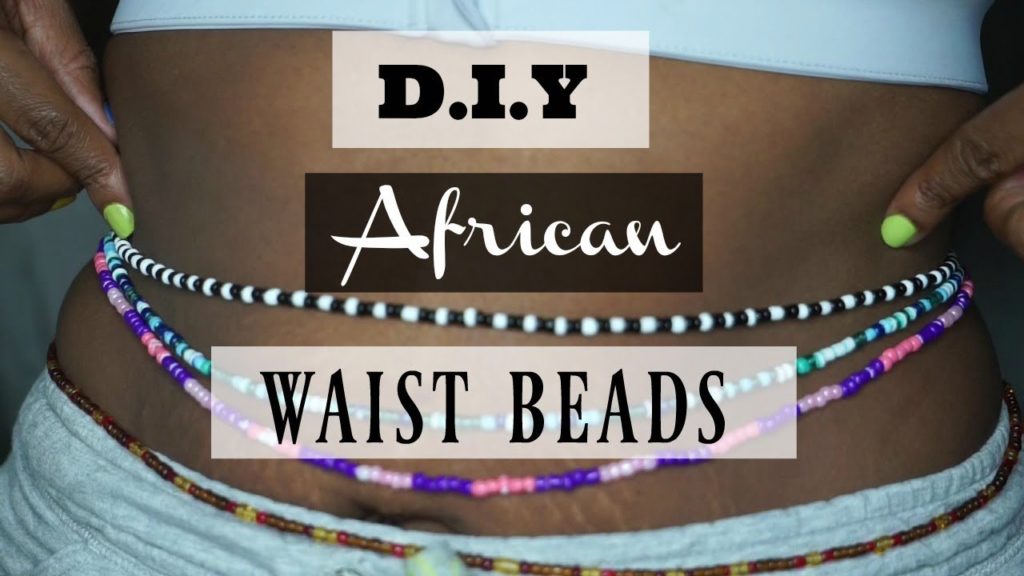 What Do You Need to Make African Waist Beads?
African Americans, on the other hand, will scarcely find the skillfully woven mix of beads and strings. This makes it difficult to buy and use them. Well, the story will be different when you are done reading this post.
The African waist bead is a popular jewelry choice across the continent's unique cultures and ethnic groups. It usually sits gorgeously on women's waistlines and accentuates their rhythmic steps in every cultural dance.
These waist beads are worn to generally symbolize feminity, fertility, and a lot of other things. Already wishing you could string some of those gorgeous beads? We've got you covered.
Regular bead-making requires the use of any type of string, beads, and spacers. However, to make beautiful and traditional African waist beads, you will need metal (not plastic) spacers such as silver bicone, stone or metal beads, and wire strings. A few handy tools will make the work easier.
What Stringing Material Do You Use for Waist Beads?
Stringing material for beads go beyond just elastics and wires to include silk threads and cords. For waist beads, it is important to choose something light, non-sticky, soft-on-skin, flexible, and stretchy.
Creative Folk provides a list of the best materials. Top on this list is beadnova bracelet string, mandala crafts elastic cord, and 23 bees 100% organic hemp string ranked first, second and third respectively.
What Kind of Beads Do You Use to Make Waist Beads?
Although there are more than 50 different types of beads, not all of them are a good choice when making waist beads. The type of project, the bead size, and your desired primary bead all matter. Waist beads are usually made by using glass seed beads or metal beads.
What is the Strongest Thread for Beading?
Many reports mention Fireline Braided Thread as the strongest fiber per diameter. It is made from polyester. However, it is important to mention that the way you handle your waist bead will determine how long they would last.
READ ALSO!!!
Simple DIY Tricks to Make African Waist Beads
We have assembled DIY tricks that will make it easy for you to create your own waist bead. As we mentioned earlier, if you create your own waist bead, you will be able to determine the style.
1. Beginner's Guide to Waist Beads
This is a detailed 10-minute DIY video to help you craft a simple African-style waist bead. It requires only basic beading materials and zero beading skills. In the tutorial, the jewelry background is made of seed beads.
These seed beads are then arranged between a total of 7 or 8 conical beads spacers. A silver locket introduced at both ends of the fish line string makes the waist bead detachable.
If you make this type of bead using an elastic thread, it will easily match any body size. Also, this is less complex and perfect for a beginner.
2. Weight Measurement Using Waist Beads
Here is a 5-minute DIY tutorial video on waist bead that are designed to help you check or detect weight changes. The simple way this happens is that the beads are made to exactly fit your waistline line. Therefore, it will feel tighter if you add weight and lose if you drop weight.
Firstly, the thread is cut one inch longer than the measured waistline. This ensures that some material is available for knotting. It is designed to go around the waist twice forming two bands of beads.
Clear nail polish is applied on both ends of the thread to harden it. This eases the beading process. A pendant is also added and held by a knot halfway across the bead length. The colorful, final waist bead is worn in such a way that the pendant sits just under the belly dip region.
3. Another Variation for Measuring Weight Loss
If the previous video did not do justice to it, here is another DIY video for making waist beads for weight measurement. The stringing material used in this 5-minute video is a stretch cord. After taking waistline measurements, the cord is cut accordingly.
The beading process usually begins with a knot at one end of the measured cord. This holds the beads in place while stringing from the other open end. Fashionable bead colors are mixed throughout the process. The waist bead is closed with a strong double knot after the beading.
Please leave your comments and questions in the comment box below. Don't forget to share this information with your friends.
CSN Team.