How to Remove Polygel Nails
Polygel Nails are one of the most recent nail industry breakthroughs. They look fantastic and are really sturdy and simple to deal with. Removing your nails may seem like hard work, here, we show you how to remove polygel nails.
How to Remove Polygel Nails
The removal of polygel nails is easier and faster however, it must be done correctly. In this post, we show you three methods to remove polygel nails.
1. Using a Nail Drill to Remove Nails
The quickest approach to remove your polygel nails is to use a nail drill. However, for a newbie, it might be incredibly scary to use.
Follow these simple instructions on how to remove them.
‣ The first thing you should do is clip your nails if they are too long.
‣ To avoid the nail drill from injuring your cuticles, you must first push them back.
‣ Now, to carefully file the edges of your polygel nails, I recommend using a softer and smoother sanding band.
‣ After you've filed the edges of your nails, gently file away the bulk of your polygel with a harder and coarser sanding band.
‣ You'll want to file as near to your natural nails as possible without touching them.
‣ After that, wash your nails to remove any dust.
‣ The remaining polygel must then be manually removed with a low grit nail file.
‣ Finally, rehydrate your nails with a generous amount of cuticle oil.
2. Using Soap and Oil to Remove Nails
Using acetone or a nail drill to remove your manicure on a regular basis might cause serious damage to your natural nails.
Thankfully, you can now remove your polygel nails without using a nail drill or acetone by combining oil, soap, and water.
Follow these instructions to use this method of removal:
‣ The first thing you'll need to do is gently raise or lift the edges of your polygel nails with your cuticle pusher.
‣ Because the edges are raised, the oil and water mixture can seep beneath the nails.
‣ Then, with extremely warm water, combine your oil and detergent.
‣ After that, soak your nails in the solution for 15 minutes.
‣ Finally, after your nails have soaked, carefully pull the edges of your nails with your cuticle pusher to remove them.
READ ALSO!!!
3. Using Acetone to Remove Nails
The most frequent Polygel removal method is acetone, however, many people do it incorrectly. So let's show you how to remove polygel nails with acetone properly and safely.
‣ The first step is to remove any excess length or extension from your nails, as this will make them easier to work with.
‣ Next, apply petroleum jelly to your nail's cuticle area; if you don't have any, cuticle oil will suffice.
‣ The top coat part of your polygel nails must then be filed away. A low grit nail file is required for filing.
‣ After that, soak a few cotton pads or cotton balls in acetone.
‣ Then, using foil wrap or soak-off nail clips, wrap the acetone-soaked cotton pad around the nails.
‣ Allow 20 minutes for the nails to soak.
‣ Finally, scrape away the Polygel with a cuticle pusher after the nails have soaked.
Always remember to apply petroleum jelly around your cuticle area before soaking.
This is because petroleum jelly functions as a buffer, preventing your skin from direct acetone exposure.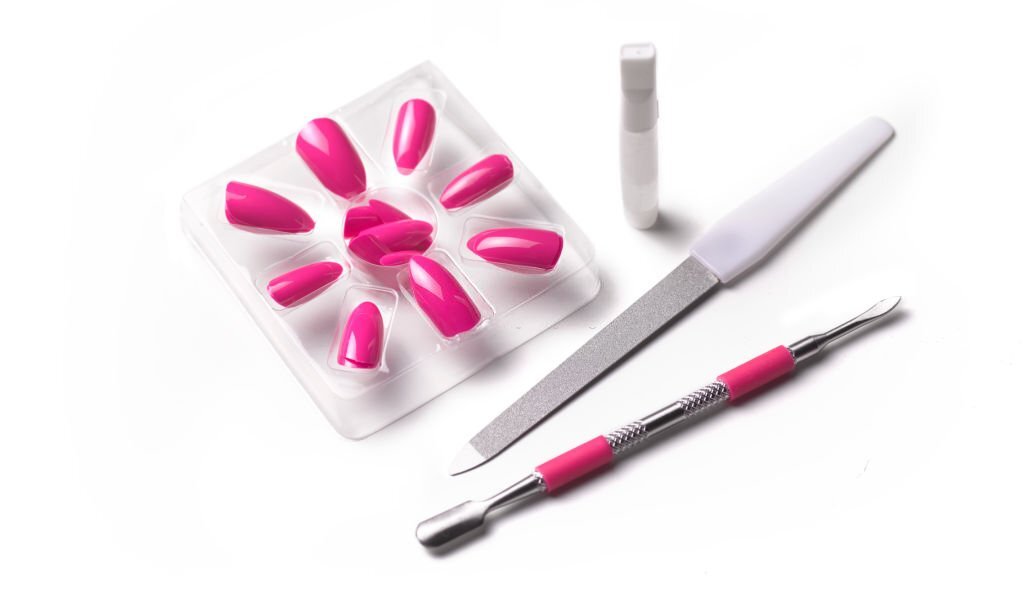 Can You Use Hot Water to Remove Acrylic Nails?
Taking off acrylic nails with hot water is a safe technique to do it.
Long-term benefits can be gained by taking a few extra minutes and employing a natural, cheap, and widely available substance such as water.
Fill a bowl halfway with warm water and a small amount of mild soap.
Cuticle oil should be applied to your nails. Submerge your nails for 15 minutes in water. Scrape off any residual adhesive now that the glue has softened.
How Do You Get Hard Gel Nails Off Without Acetone?
Some of the most popular and successful solutions include hand sanitizers, hydrogen peroxide, and cuticle oil.
You could also use cooking oil such as olive oil. Warm, soapy water or vinegar can be used to remove gel nails if you don't have anything else on hand.
READ ALSO!!!
How Can I Remove Gel Nail Polish from My Skin?
While ordinary acetone isn't good for you, an acetone-free remover will do the job of removing polish.
The quickest technique to remove polish from your skin is to soak a cotton ball in non-acetone remover and apply it to your skin.
Can You Apply Polygel Nails Without a Base Coat?
The best barrier against stains is a base coat. It provides a transparent protective coating between the nail and the color of the polish above.
The darker the color, the more vital it is to utilize a base coat, according to a good rule of thumb.
If you don't have a base coat, you can use transparent nail paint instead. It's crucial to apply a thin, even coat of clear nail polish over the cuticle.
On both ends of your nails, leave a space between the polish and the cuticles.
We believe the above information was useful. Please, kindly share, and don't forget to comment below.
CSN Team.