How to Write a Thank You Letter for a Scholarship (Best Tips)
Thank you letters are a great way to show your appreciation and gratitude to the people who have given you a scholarship or grant. In this post, you'll learn how to write a thank you letter for a scholarship.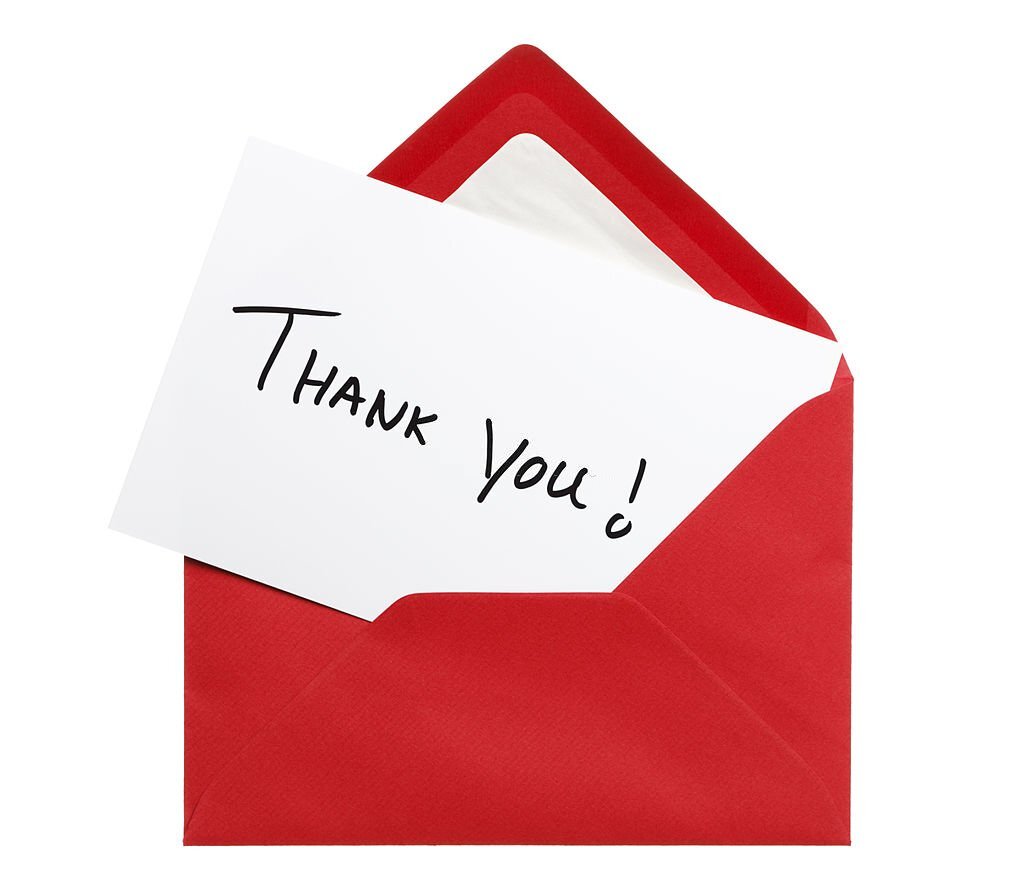 What is a Thank You Letter?
A letter of thanks, also known as a thank-you letter, is written when one person or party wishes to express gratitude to another.
When the addressee is a beneficiary, acquaintance, or relative, personal thank-you letters are sometimes written by hand.
How to Write a Thank You Letter for a Scholarship
There are so many guidelines you have to bear in mind when writing a thank you letter, The following guidelines will help you as you begin your letter.
‣ Include the appropriate prefix and suffix in your formal salute (Mr., Ms., Mrs., or Dr.)
‣ Explain how this scholarship will assist you in achieving your objectives.
‣ You can share personal information such as academic/personal objectives, major, class level, campus activities, hometown.
Also, why you chose Illinois, and other information relevant to the scholarship's requirements.
‣ At the start and end of your letter, thank your donor.
‣ If your scholarship is renewable, you will be required to send a letter every year.
‣ Letter should be typewritten in business format.
‣ Consider updating the scholarship donors on your academic progress on a yearly basis.
The donor will be able to monitor how you are progressing as a student and as a future media professional.
Donors have no power over who receives a scholarship, so don't disclose the award amount or indicate they personally granted you the scholarship.
Rather, express gratitude for the scholarship they have provided.
Tips to Write a Thank You Letter for a Scholarship
Make sure there are no grammatical or spelling issues in the letter. Follow these tips to write a good thank you letter.
‣ Write in a clear and concise manner.
‣ Double-check your letter for typos and grammatical issues, or have a friend look it over.
‣ Show your enthusiasm.
‣ Be truthful in your words.
Sample Thank You Letter for a Scholarship
You can read through this sample letter to guide you in writing yours.
Dear Donor,

I'm writing to convey my heartfelt gratitude for selecting me as the Valley Campus Annual Scholarship recipient.

Prior to receiving the grant, I was considering being a part-time student this year owing to financial constraints, and I am overjoyed.

I may now continue as a full-time student and move closer to my academic objectives. I am grateful for your help and all you do for the community.

I am currently majoring in Criminal Justice and intend to pursue a career in the legal field.

My desire of pursuing a higher degree appeared unattainable at times, but the financial assistance you have offered has greatly aided me and kept me going.

Because of everything you have done for me, I can follow my dream and graduate with my BA degree in 2024.

I intend to attend graduate school as soon as feasible after graduating from Penn State.

Thank you once more for your vital financial assistance.

Sincerely,

John Doe
READ ALSO!!!
How Do You Write a Proper Thank You Letter?
Learning how to write a scholarship thank-you letter can be as simple as pondering what to include in an email that explains how the scholarship will assist a student in achieving his or her objectives.
Receiving a well-written thank you letter from a scholarship recipient is always special, and it shows the donor how much you appreciate their generosity.
The use of a standard format in thank you letters might help them be more effective.
When Do You Send a Thank You Letter?
The general rule is that you should send your scholarship thank you letter after you received the notification of the scholarship.
Thank-you letters are also known as letters of gratitude in some cases. These thank-you letters are frequently written in the style of a professional business letter.
Your letter reminds the donor why they gave in the first place, and it frequently aids in securing future contributions for future kids.
How Do I Write a Scholarship Acceptance Letter?
You can write a scholarship acceptance letter by doing:
‣ Address your letter to the scholarship donor
‣ Mention the name of the scholarship you received
‣ Explain why you value the scholarship.
‣ Expressing sincere gratitude in your letter
‣ In your letter, be sincere and honest
‣ Proofread your letter before sending it.
‣ Send the acceptance letter in a formal manner.
How Do I Thank a Teacher for Writing a Letter of Recommendation?
The following steps will guide you in writing this kind of letter.
1. Select the appropriate format
Some people like to communicate both formally and informally via email, while others prefer to send a handwritten letter or card.
If you're not sure what format to use, you can send both a brief email acknowledging the recommendation letter and a formal letter later.
2. Have a clear outline
You can use an outline to help you explain yourself before you start writing your letter. Include the following information in your message:
‣ "Dear Ms. Torres," for example, is a courteous greeting.
‣ A sincere expression of gratitude
‣ An update on the position you applied for
‣ Your signature and a formal closing
READ ALSO!!!
3. Proofreading
Proofreading is a vital step in ensuring the professionalism of your communication. Check your spelling and punctuation, as well as any special specifics, before sending your mail.
4. Send your message as soon as possible
Send your thank-you note as soon as possible after receiving the letter of recommendation. Your punctuality will demonstrate your gratitude and professionalism.
How Do You Write a Thank You Letter to an Interviewer?
You can begin this by thanking the interviewer for their time. Reiterate why you're interested in the job and why you'd be a good fit in a few sentences.
Consider including anything you and the interviewer talked about while getting to know each other in your thank-you email to make it more personal.
Offer to help them with any questions they may have.
Let us know if this article was useful to you in the comment box below. Feel free to share this article with friends and loved ones.
CSN Team.