Is Honey Legit and Safe? Honey App Review 2022
– Is Honey Legit –
Interested in learning how the Honey app can help you save? In this Honey app review, you'll learn what the Honey app is, if Honey is legit, how it works, and how you can sign up.
The Honey app and browser extension make it simple to obtain high-quality coupon codes. If you do a lot of online shopping, this is a useful tool to have.
Note, Honey is legit, it's compatible with Chrome, Firefox, Edge, Safari, and Opera web browsers.
Here's everything you need to know concerning the question, is Honey legit?.
READ ALSO:
What is the Honey App?
Honey is  a legit and free mobile app; an online browser extension that helps you find savings on products from over 30,000 online retailers.
It was first launched as an add-on extension for the Chrome web browser in 2012 and quickly grew to have more than 125,000 installs by the beginning of 2013.
Today, Honey has over 17 million members around the world and has saved its users more than $1 billion.
Also, Honey recently joined the PayPal family, which takes away any concerns about the company is legit.
Read Further
If you weren't aware, PayPal is a worldwide digital payments platform with more than 325 million active users and over 23,000 employees.
If you're wondering how to save money on everyday purchases you make online, give the Honey app or browser extension a try.
Honey is available in both the iOS App Store and the Google Play store.
How does Honey Work?
Honey works by finding different ways for you to save money while shopping online.
They believe that finding the best deals should not take time.
They have a number of different tools in their portfolio and work tirelessly to come up with new ways to save money.
Honey Tools
The currently available tools include will help answer the question: is Honey legit:
Savings Finder
This is the main feature of Honey.
All you need to do is install an extension on your browser, and it will find the best coupons available for you during the checkout process.
It works with thousands of online shops, including clothing, food delivery, and travel retailers.
Honey Gold
This is a loyalty program that can earn gift cards from Amazon or other popular online stores.
To earn Honey Gold, you need to create an account and activate the program.
Every time you purchase from one of the supported online shops, you will receive Honey Gold – up to 20% of your purchase.
Once you've collected 1,000 Honey Gold, you can redeem it for a $10 gift card.
Price History
This tool allows you to track an item's price history so that you can base your purchasing decision on past trends.
If the price dropped before, there is a good chance that it will drop again.
Droplist
Add items to your Droplist by clicking on the honey icon at select stores.
Honey will keep an eye on the price and send you an email if there is a drop.
This is a great way to save money on the items you want to buy if you are willing to wait.
Amazon Best Price
This feature compares the price of your selected item from every seller.
Other Honey tools that work on Amazon include a savings finder to make your experience with Amazon better and save you as much money as possible.
Mobile App
The app is called Honey Smart Shopping Assistant. If you have iOS 9 or above, just head to the App Store and download the app.
For Android users, unfortunately, the app is only available for pre-order at the moment. You can sign up now to be able to get the app as soon as it launches.
Keep in mind that the mobile app works a bit differently than the browser extension. You can find more information about it on Honey's website.
How Does the Honey App Work?
Honey works by looking at the items in your cart on most popular shopping websites and then searching for relevant coupon codes.
If it finds any working codes, it enters them automatically, and you end up saving money without the hard work of searching for and entering them manually.
Here are the basic steps of how Honey works:
‣ Shop on any one of your favorite websites as you normally would.
‣ Open your cart, or check out, but don't complete the process just yet.
‣ With the cart or check out page open, click the Honey icon that's located in the extensions or add-ons section of your web browser.
‣ Click Apply Coupons. If Honey thinks it's unlikely that it will find a working coupon, the extension will tell you this. Click Try Anyway to force it to look for coupons.
‣ It may take a few minutes for the app to try all the codes found.
When it's finished, the amount of money you have saved will be displayed. Click Continue to checkout, and complete your purchase as you normally would.
Note, some sites have partnered with Honey for the Honey Gold program.
When you check out on one of these sites, clicking on the Honey extension icon will reveal an option that says Today's Reward Rate, and a button that says Activate.
Click this button, and you will be eligible to receive cashback from Honey Gold after you complete your purchase.
Where is Honey Available?
The Honey coupon app is only available as a browser extension, so you can only use it with a compatible web browser.
It does support the most popular browsers, including Chrome, Firefox, Edge, Safari, and Opera.
You can use Honey whenever you shop, and it works on thousands of different sites.
Ome of the most popular sites where Honey is available include:
1. Amazon
2. Nike
3. Papa John's
4. Crew
5. Nordstrom
6. Forever 21
7. Bloomingdales
8. Sephora
9. Coupon
10. Expedia
11. Hotels.com
12. Crate & Barrel
13. Finish Line
14. Kohl's
If you don't see one of your favorite sites, it doesn't hurt to install the extension and check.
How to Install the Honey Coupon App
‣ Launch the web browser of your choice, and navigate to joinhoney.com.
‣ Click Add to Chrome, Add to Firefox, Add to Edge, Add to Safari, or Add to Opera, depending on the browser you are using.
Note, if you are using a compatible browser, the add button on joinhoney.com will automatically download the appropriate add-on or extension.
Also note, if you aren't using a compatible browser, you will need to switch to one.
‣ Click add extension or allow if prompted.
In some browsers, it might say Continue to Installation, followed by Add.
If you are directed to the add-on or extension store, you'll need to click on Get, Install, or another similar button on the store page.
‣ Once the extension is installed, another page will open in a new browser.
Click Join with Google, Join with Facebook, Join with PayPal, or Join with Email if you want to take advantage of programs like Honey Gold.
Click I'll sign up later if you don't want to sign up.
If you prefer, you can install the Honey app directly from the extension repository or add-on store for your browser of choice.
How to Uninstall Honey
Since Honey is just a browser extension, uninstalling it is even easier than installing it.
There's no complicated uninstallation procedure since it isn't like an app or program has been installed on your computer.
To uninstall Honey, navigate to the extensions or add-ons management section of your web browser, locate the Honey extension, then click Remove or Uninstall.
READ ALSO:
Is the Honey App Safe?
This is just like asking is Honey legit? Browser extensions like Honey are usually safe, but there is a potential for abuse.
These extensions can include malware, and they are also capable of collecting your private data for various purposes.
In the specific case of Honey, it appears to be totally safe.
While the extension does collect information about your shopping habits and sends it back to Honey's servers, Honey has stated that they don't sell your information to third parties.
Read Further
The reason that the Honey app tracks your web browsing is so that it can appear only on specific pages, and the reason it sends data back to Honey's servers is to verify purchases in order to provide cashback through the Honey Gold program.
If you're worried about Honey collecting and using private information, make sure to read their privacy and security policy before you use the app.
Keep in Mind When Using the Honey Coupon App
While using Honey Coupon App, they are certain things you need to take cognizance of. These are:
You don't need to Register with Honey to get Coupons
When you download and install the Honey browser extension, it prompts you to log in with Google, PayPal, or Facebook or create an account with your email address.
You can skip this step if you don't want to sign up with Honey.
If you do Register with Honey, you can get Extra Cashback
You see? The question is Honey legit is almost trashed here.
Some sites partner with Honey to provide Honey with a commission on sales.
Honey then gives its registered users a percentage of that back as part of its Honey Gold program.
You can Combine Honey with other Extensions like Rakuten to Save even more
If you use an extension like Rakuten to get money back on purchases, you can still use Honey to find coupon codes.
If you have your Own Coupon Code, you can Enter it
If you have a valid code for the site you're buying from, you can use it as long as you don't also use Honey at checkout.
Do this if you find a better deal elsewhere.
Pay Attention to the Amazon Integration
Whenever you look at a product on Amazon, Honey will insert a little icon next to the price.
If that item is available for less elsewhere on Amazon, the icon will turn into a button that tells you how much you could save.
Use the Droplist Feature to Save even More Money if you're Patient
If you're interested in a specific item, but you aren't ready to buy yet, you can add it to your Honey Droplist.
If the item goes on sale at Amazon, Walmart, Overstock, or any other supported retailer within 30, 60, 90, or 120 days, Honey will let you know.
You can also choose at what discount percentage you want to be notified (like 5% off up to 95% off).
Honey App Competitors
Honey is one of the most well-known couponing browser extensions, but there are other options out there that sometimes provide better results in different situations.
Here are Honey's main competitors that you might want to check out:
WikiBuy
WikiBuy is Honey's biggest competitor, since it does the exact same thing, and it sometimes turns up coupons that Honey misses.
It's available as a browser extension for all the major web browsers, just like Honey, and it is similarly easy to install and use.
The Camelizer
This is also a browser extension, but it works a little differently from Honey and WikiBuy.
It's basically a front end for CamelCamelCamel, which is a site that lets you find deals on Amazon.
RetailMeNot
If you prefer to look for coupons manually, this is one of the oldest, and most reputable, coupon sites on the internet.
It has both a browser extension and an app, or you can visit the site to look for coupons.
Dealspotr
This is another coupon site that claims to have more working coupon codes than other sites due to user input.
Review of Honey
Honey is a browser extension that searches and applies coupons to your online purchase.
When you shop on a site, Honey will automatically search for coupons for retailers and apply them to your checkout account.
The browser extension is available for most popular browsers, including Google Chrome, Mozilla Firefox, Safari, and Microsoft Edge, among others.
Further Review
After you load up your cart with your purchases and proceed to checkout, click on the Honey button in your browser and any coupon codes it finds will be applied.
Honey works with thousands of online retailers and the best part is it is 100% free to use.
So now you don't have to waste time looking for deals online. You can just shop at your leisure and the extension will find them for you.
According to the company, the average user saves about $32 a month using Honey and the extension works for thousands of stores.
Few Questions about Honey
Apart from is Honey legit, here are some of the few other questions users ask about Honey:
Is Honey a Scam?
You're still asking 'is Honey legit?' We will get this out of the way early. No, Honey is not a scam. It is completely legitimate and it can actually help you save a nice chunk of change while shopping online.
The company is based out of Los Angeles and they have a fancy website that looks great and has contact info.
We played around with Honey a bit to write this review and were able to find coupons and discounts for practically every website we shopped on that offered them.
Overall, Honey helped us save an average of $5-6 per purchase, up to $10 on some websites. Honey is not a scam and it actually does what it claims to do.
How do You Use Honey?
Honey is a browser extension that you have to install before you can use it.
For those not in the know, browser extensions are basically little widgets you can install on your browser's toolbar to give it some extra functionality.
Google AdBlock is a browser extension, so if you have that then you already know what extensions are and how to get them.
When you install the extension, you will then be prompted to make a Honey account. All you need to provide is some basic info like your name, email address, and password.
While you are shopping, if Honey has found any coupons or promotions for the site you are on, you can click the button and it will show you a list of valid deals.
How Does Honey Find Coupons and Promotions?
Honey finds coupons and deals through crowdsourcing information.
Thousands of members share real-time data about deals, prices, and more.
The extension takes all of this data and uses it to help you find the best deals on the web.
Honey Pros & Cons of Honey
Here are Honey Pros and cons. Kindly study them carefully:
Pros
Super Simple to Use
Honey will automatically search for coupons that you can then apply to your checkout cart with just the click of a button.
Now you don't have to spend time on Google searching for coupon codes that may or may not work.
Several Brand Partners
Honey has partnerships with some of the biggest and best companies on the internet.
If you shop online, Honey will be able to find deals for most websites.
Extra Savings Features
Aside from the coupons, Honey has features that tell you about trending deals and can tell you when products drop in price.
Rewards Program
When you shop with the browser extension installed, you will get Honey Gold points that you can redeem for gift cards.
It's not a lot but over time these points can add up.
Free to Use
Honey is 100% free to use. You do not have to pay a single cent to use any of the features.
Cons
Doesn't always Work
Honey is not perfect, that does not mean that Honey is not legit, of course it is.
Sometimes it won't be able to find coupons even though there definitely should be some.
Browser Performance
Honey might impact your browser performance.
The most serious issue is slowdowns.
Other extensions might also interfere with Honey so it does not work properly.
Mobile App could Use some Work
The mobile app is fairly lackluster and has some performance issues.
Hopefully, the development team can iron these issues out in the near future.
Conclusions
So, is Honey really worth it? If you do a lot of online shopping, Honey is definitely worth a shot.
It can help you save money on your purchases and comes with some nice perks. If you don't shop online very often, Honey may clog your browser and be ineffective.
However, if you frequently shop online, there is no reason not to try out this shopping rewards extension.
READ ALSO:
FAQs about Honey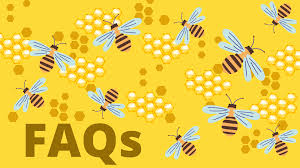 Apart from asking is Honey legit, there are other questions users ask about Honey. We have provided you with the answers, kindly study them carefully:
---
1. Is Honey Safe to use?
Honey is generally safe in adults and children older than age 1. It might be helpful in treating burns, coughs and possibly other conditions.
---
2. Does Honey Steal your Information?
Honey tracks your private shopping behavior, collects data like your order history and items saved, and can read or change any of your data on any website you visit.
---
3. Is Honey Safe to Use on Amazon?
A spokesperson for Honey said the extension "is not — and has never been — a security risk and is safe to use on Amazon".
---
4. Is Honey Free to Join?
Honey is an app that can save you money by automatically search and apply coupon codes for thousands of online stores.

With over 17 million users, Honey is a great option especially since it is completely free to join.
---
5. Is Honey Owned by PayPal?
Partly, yes. PayPal has completed a $4 billion deal. It's largest to date — to acquire the shopping rewards platform Honey Science Corporation, PayPal announced Monday (Jan. 6).
---
6. What Company Owns Honey?
The company that owns Honey is PayPal.
---
7. Can you Uninstall Honey?
Yes. All you need to do is Visit your Account Settings page and click the Delete account link at the bottom of the page.

Enter in the unique code shown below to confirm your account deletion.

After you click Delete Forever, your account is completely removed from our system.
---
8. Is the Honey App Legal?
Yes. Considering that Honey is safe and free, you have nothing to lose by adding it as a Chrome extension.

If you do a lot of online shopping from major retailers, you'll likely save at least a few bucks on purchases.
---
9. Is Honey Safe Coupon?
Is Honey Secure?  Is Honey legit? Yes, Honey is secure because it doesn't store any critical personal information from you.

Honey will use your web surfing to find relevant coupons, but it stops there. Honey does not collect your credit card numbers or billing information.
---
10. What is the Deal with Honey?
Honey is an extension for Chrome, Firefox, Edge, Safari, and Opera that allows you to automatically scan sites like Amazon and similar online shops to find the best deals available on a specific product. 
---
We hope the above information was useful., and has answered the question, 'is Honey legit?' Please, kindly share this content on other social media platforms available.
CSN Team.