Sick Day Email to Stay Off Work Writing Tips
– Sick Day Email –
Are you sick or just doesn't have enough motivation to be at work today? Then we've got you covered as we will take you through what is, how to write, and send a sick day email. Here we go.
What Really is Sick Day Email?
Although the expression is to "call in sick," email is often an acceptable way to inform your manager that you is sick and won't be able to come into work.
Calling in sick is an essential part of having a full-time job. They integrated sick days into your pay, so take use of them! Figuring out what to say in your sick day email can be difficult.
Before you hit "send," however, you'll want to make sure you correctly arrange your email to avoid any negative repercussions—for you, your team, or your boss.
Plus, you'll want to check your employee manual so you know when a doctor's note is required. Everyone becomes sick at some point. It will take place.
The first thing to remember is that your boss will not be annoyed with you if you are unwell.
In today's world, we have a lot of work to do. We have client emails to respond to, customers to call, and deadlines to meet. We don't think we'll be able to catch a cold or the flu.
That, however, is incorrect. Your boss cares about your well-being. When you're sick, they'd rather you stay at home than bring your germs to work.
Let's go over how to write an email for a sick day or sick leave, as well as some templates you can use to get your email out as fast as possible.
Tips for Sick Days
Your firm should offer you with information regarding your sick leave application policy when you start a new job. Find out if your sick leave gets paid or unpaid, and if you have to accumulate hours to receive sick time.
You should also know your company's policy on sick-day and the best ways to communicate your absence.
Here are some helpful tips to navigate properly using sick leave:
Recognize symptoms: If you're not sure whether you'll be able to work, look for indicators that you're getting sick, such as a higher-than-normal temperature.
It's easier to decide if you have concrete evidence that you're sick, and it's also easier to express your condition to your boss.
Understand what makes up a sick day: Before taking a sick day, you should know what your employer considers a sick day and how to contact your employer.
Track sick leave: Keep note of how many sick days you've used and how many you have left if your employer offers a restricted amount.
Before taking leave, find out how many days per year your employer allows or how many sick leave hours you have accumulated.
Request flexible work options: If you are able, request to work from home. You may suffer with a contagious sickness yet believe you can perform part or all of your tasks.
You can lessen the burden of your illness if your workplace enables you to work from home.
Best Excuse to Call Off Work
Almost everyone has to miss work at some point because of unanticipated reasons. Here are a few compelling reasons to take unplanned vacation time:
Sickness circulates around offices from time to time because of the large number of individuals who share space daily.
It is natural and expected to take time off to recover from illness. Below are six reasons why you should absent from work:
1. Contagious Illness
Staying at home if you are contagious will protect the health of your coworkers and customers, if relevant. One way to reduce the impact of your absence is to prevent the spread of illness.
Staying at home to recover will also show your work ethic and respect for your coworkers, allowing you to return to work focused and productive.
The common cold, stomach viruses, and the flu are just a few examples of ailments that can easily spread in an office setting.
2. Injury or Illness that Negatively Impacts Productivity:
Many employers regard sick leave to be any ailment that prevents you from performing your job. Illness or injury may cause this syndrome.
If your health worsens and your doctor recommends bed rest, you can typically take the time off to recover.
Supervisors often want to avoid presenteeism, or working inefficiently while you're sick, and would rather you heal fast at home and return to work when you're feeling better.
3. Medical Appointment:
Some employers enable you to take sick days to go to doctor's appointments, even non-emergency, pre-scheduled appointments.
You'll be able to preserve your health and potentially lessen your need for sick leave in the future if you do it this way.
4. Diagnosed Medical Condition:
If you have a diagnosed medical condition that requires frequent checkups or relaxation time, contact the human resources department when you start a new work.
To minimize the impact of your absence, provide your employer with medical documents and consider exploring flexible work choices.
People who suffer from migraines or anxiety, for example, can make a plan for missing work if their condition requires it. Your employer may consider these absences sick leave.
5. Hospitalization:
You can use sick days to cover your absences if your illness causes hospitalization or medical treatment.
Your employer may grant unpaid leave for extended recuperation periods if your hospital stay exceeds your sick leave allowance.
In some situations, if your treatment lasts over three days, the Family and Medical Leave Act may cover your leave (FMLA).
This coverage is occasionally unpaid, but it covers extended absences from work for up to 12 weeks for employees who have worked for the company for more than a year.
You can talk to your human resources department about your extended leave options.
6. Pregnancy or Delivery:
Some employers will accept a call from a woman who cannot work because of her pregnancy as an acceptable cause for sick leave.
Because FMLA normally covers pregnancy and delivery, women can often use it for prenatal care and recovery after delivery if their business does not provide paid parental leave.
READ ALSO!!!
Quick Tips for Sending Sick Day Email
Make sure you have your talking points ready before you call in sick. Here are a few pointers to keep in mind while requesting unscheduled time off to avoid damaging your reputation:
1. Be honest: For giving excuses for missing work, it's always best to be truthful. If you feel you need to make up an excuse so you can skip work, think about why you want to avoid your job.
If you're feeling stressed or burnt out, it may be time to talk to your manager about scaling back your workload or scheduling some vacation time.
2. Don't over explain: You may feel some details are too personal to share with your employers, such as specific information about your health, legal concerns, or family issues.
In those situations, it's best not to over share.
Remember, you only have to tell your employer what they need to know.
3. Contact your employer as soon as possible: If you must miss work for whatever reason, it is critical that you notify your boss as soon as possible.
Always follow any established corporate policy when requesting time off from work. Some firms, for example, may require you to email your immediate supervisor with a copy to the HR manager.
4. Make a plan to make up or cover any work you've missed: You may lag on a project or require other team members to step in for you if you have to take time off work unexpectedly.
Make a plan for how you'll address the problem and share it with your boss.
5. As needed, distribute updates: In other circumstances, you may be unsure about your immediate future or when you will return to work.
For example, if you or someone close to you becomes ill unexpectedly, it's critical to keep your employer informed as the situation unfolds and to advise them of any plans or arrangements as they become available.
Tips for Getting Quick Approval for Your Sick Email
Before we jump into the templates. Here are a few things you should be sure you do:
1. Send your email quickly: Don't wait too long to send your email to your supervisor and HR manager. Send it the moment you aren't feeling well, even if that is on the weekend.
2. Be sure to include your team, your manager, your HR manager: These are three different parties. Ensure that your team is aware you aren't feeling well to accommodate their needs.
And then be sure you include your HR manager so they can mark your sick day on your record.
3. Send your email with a subject line that they'll see: Don't just send a normal-looking email. Use a unique subject line, something like, "Not feeling well."
This will ensure that the parties you send your email not only to open your email but read it as well.
4. Consider turning on an "out of office" reply for when you're sick: This will help your customers, clients, and colleagues know that you might have a delayed response time.
This will prevent them from frantically sending more emails or sick day message?
How to Write Your Sick Day or Sick Leave Email 
Keep it basic while composing your sick email. They should include the following items in your writing process:
1. Your Health Condition and How Long You Expect to be Out of the Office:
A doctor's confirmation is always useful, but a high temperature or feeling ill to be communicable or prohibit you from working are all valid reasons to call in sick. If at all workable, including how long you intend to be out.
If you've seen a doctor, they could recommend that you take some time off.
Example:
"Hi Bonnie,

I'm writing to let you know I developed a fever last night. I hoped it would go away by this morning, but it looks like I'm still above normal temperatures. I expect to be back in the office tomorrow, given my temperature goes back to normal."
2. Whether You'll be Actively Working From Home:
Workplaces and individual managers may have varying policies and expectations with taking sick days.
While some employers may urge you to work from home, others may advise you to take the day off and rest.
If you're hesitant, offer to work from home if you're able, and wait to hear from your boss. Don't feel bad about taking the day off if you're unable to work.
You can concentrate on getting well so that you can return to work sooner rather than later.
Example:
"I'm going to stay home today to make sure I don't spread a cold around the office. I will work as I'm able, but I've asked Cynthia if she can be my backup today just in case."
3. What Work You'll Need Help With:
If you have a critical deadline, project, or presentation on that day, talk with your manager to reschedule them or reassign the work so that it can continue in your absence.
Give them as much background and specific instruction as possible.
Example:
 "I am scheduled to give an employee training today at 3 p.m. I've asked our other trainers if anyone else is available. If not, I've asked the coordinator if we can reschedule it for next week. Following up with the trainers and coordinator in my absence would be greatly appreciated."
4. A Colleague Who Can Help Over Your Work:
If at all workable, get a colleague to cover for you when you're out in case of an emergency.
Because your manager may be in charge of hiring someone to cover your shift, customize your message to your usual working routines. Include in your sick day email.
Example:
"I have briefed Cynthia on my current workload and asked her to help in case anything comes up. I don't expect any urgencies."
It's also a good idea to set up an out-of-office automated answer on your email and possibly any work phone number voicemail, besides sending a sick-day email to your boss and coworkers.
Example:
Hello,

Thank you for reaching out. I'm away from the office today, so please expect a delay in my response. If you have an emergency, please reach out to my supervisor, Mark Mullins, at [email protected]

I will be back in the office for regular working hours Wednesday, Dec. 5.

Thank you for your patience,

Juan Ramos

Sr. Account Executive
READ ALSO!!!
Sick Day Email Examples
The following is an example of a sick-day email:
Sick Day Example Email 1:
Hi Rajiv,

I wanted to let you know as soon as possible that I will stay home from work today. Unfortunately, I developed a stomach bug that has made it very difficult to get work done. I went to urgent care last night and was told it should subside within 24 hours. I do not expect to be online throughout the day.

While I do plan to be back in the office tomorrow, I've asked Kelly to take over for me today in case any emergencies arise. I had an important call scheduled with a supplier, but Daniel has agreed to manage the meeting.

Please let me know of any additional steps you'd like me to take to ensure the day runs as smoothly as possible in my absence.

Thank you,

Flora Jones
Sick Day Example Email 2:
Hello <Manager Name>,

Unfortunately, I can't make it in to work today. I have a <flu, cold, cough, etc.>, so I'm going to take the day to rest and recover.

I will check emails throughout the day and responding to anything urgent.

They can also reach me on my cell phone: 555-555-5555

Your Name
Sick Day Example Email 3:
Hello <Boss Name>,

Unfortunately, I woke up feeling sick and I cannot make it to work today.

I'll be checking emails throughout the day and responding to anything urgent, and they can also reach me on my cellphone: 555-555-5555

Thank you for understanding,

Your Name
Sick Day Example Email 4:
Dear <Supervisor Name>,

Unfortunately, I woke up feeling sick and cannot attend work today. I'd like to use a sick day to cover my absence.

I'll check email throughout the day and continue to keep you updated on my status. Thank you for understanding!

Sincerely,

Your Name
Sick Day Example Email 5:
Hi [Your Boss's Name],

Because of a personal illness, I will not work tomorrow. I will take one of my paid sick days to rest and recover. I plan on checking my email periodically throughout the day but will let you know if my condition worsens and I need to go fully offline. I am going to email [Name of Colleague] to ask her to run the morning check-in meeting I scheduled with the team [or whatever else she needs to help cover].

Please let me know if you have questions. I hope to be back in the office by Thursday!

Best,

[Your Name]
Sick Day Example Email 6:
Hi [Your Boss's Name],

I woke up with a high fever and will take a paid sick day to rest and protect my fellow employees.

I've created an out-of-message so any urgent emails will get filtered to the correct coworkers, and I've cc'd human resources on this email per the instructions in our employee handbook.

I appreciate your understanding, and I hope to feel better soon!

Best,

[Your Name]
Sick Day Example Email 7
Hi [Your Boss's Name],

Unfortunately, I've woken up sick and will take the day to rest and recover. I'll work as I am able; however, I've asked [Name of Colleague] to be the point person for today's department meeting since she's updated on our current projects.

Please let me know if you have questions, and I hope to be back in the office tomorrow.

Best,

[Your Name]
Sick Day Example Email 8: If You Need a Mental Health Day (Which Qualifies as a Sick Day, Everyone!)
Note: If you can wait to take your mental health day on a day of the sick day email week that is less busy (like a Friday).
That will not only give you three days to rest but also the potential for less work to catch up on!
Hi [Your Boss' Name], 

Unfortunately, I need to take a sick day today. I will try to check my email this morning and again before EOD, but will probably need to spend the day resting up [if you're taking a mental health day, you need to give your work mind a break!]. Would you like me to put up an out-of-office message?

I'm not working on anything that needs to be finished before tomorrow, so I'll hopefully get back on track first thing tomorrow morning.

Best,

[Your Name]
Sick Day Example Email 9: If You Need to Take Extended or Indefinite Leave
If you need to take over one or two sick days, there are likely going to be additional steps to take.
Refer to your company handbook, your HR department, and any state/federal laws that can protect your sick leave and your job.
Greetings [Your Boss' Name],

Unfortunately, I need to take my sick leave starting on [Date] for [Number of days].

[Insert formal summary of the sick leave, whether you'll be eligible for FMLA or Paid Sick Leave.]

I have been in touch with the HR department to determine the next steps I'd need to take as well as what's available regarding my PTO, sick leave, and any FMLA benefits. They have the requisite medical certificate and sick leave letter as mentioned in the employee handbook.

I'm available to discuss my medical leave and what it means for my position over the next weeks if you'd like to connect.

Best,

[Your Name]
Sick Day Example Email 10: Sample letter to request time off from Work
Dear Jennifer,

Yesterday, I would like to request a formal leave of absence from my job. I plan to be away from August 31, 2021 to October 30, 2021, returning to work on November 2, 2021.

If approved, I would be glad to help with a plan to cover my workload in my absence. I would also be available to answer questions and provide help while I am away.

Please let me know whether you require any additional information. Thank you very much for your consideration of my request.

Best,

John
Sick Day Example Email 11
Hi (Manager Name),

Sorry for the late notice, but I woke up not feeling well this morning and will take a sick day to get better. I'm hoping to be back in by tomorrow but will keep you updated if I'm not feeling any better.

Reach out if anything urgent comes up.

Thank you,

(Name)
READ ALSO!!!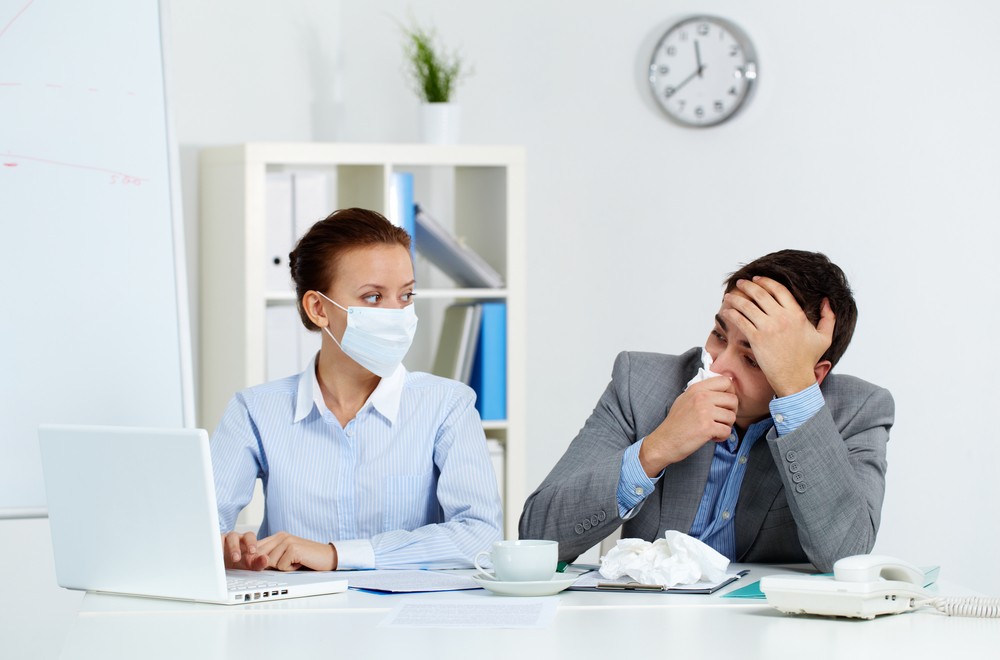 Leave of Absence Letter Sample
Requesting leave in writing enhances the likelihood that your manager will grant your request, your professional standing at work to minimize the impact on your career.
Here's how to request a leave of absence, as well as examples of written and email leave requests and suggestions for what to include in your request.
Many employers provide paid time off to their employees. Not all leave benefits, however, mandated by law. Some are employer-provided optional incentives.
The standard procedure for requesting a formal leave of absence from work is to speak with your boss or human resources department about your condition.
You should include the following information in this letter:
while curating your letter, include the listed below:
1. Your reason for taking time off (for example, the birth or adoption of a child, personal or family health concerns, the death of a loved one, or relief from excessive job stress);
2. Things you're willing to do to help prepare for your absence (for example, training your replacement, preparing a full manual of your daily work practices, being available to answer queries while away);
3. The expected dates of your departure and return to work;
4. A request for your supervisor's support in negotiating your leave of absence with senior management and/or your HR department.
Following up on your meeting with your supervisor, submit a written request for a leave of absence.
They will add this to your personnel file so you can start the formal leave-of-absence process and supply paperwork before we approve your leave.
What to Say When Calling for Out of Work
Some times, you may decide to call in sick text, or call instead of emailing your absence, below are some samples of what to say when you decide to use this medium:
Excuse #1 | No Babysitter (Or Daycare)
If you have children, take advantage of being a good parent who's always looking out for them.
The babysitter/daycare might have "canceled" last minute, which provides an open invitation to work from home or call in for the day.
Examples:
"My daycare notified us they are going to close today."

"My babysitter backed out last minute."
Excuse #2 | You Have an Emergency at Home
Issues happen, and things that CAN go wrong WILL go wrong. If you own a house (or rent), you know that household issues are a fairly common occurrence and also a great excuse to leave work.
They rarely warrant any deeper questioning from a manager, either.
Examples:
"My basement flooded."

"The boiler broke, and we are having someone over to fix it."
Excuse #3 | Calling In Sick (Family Emergency)
We are dragging your kids into it again; I know! But seriously, children are always getting sick, so using this as an excuse works well.
This should go without saying, but DO NOT use any kid-related reasons if you don't have any children.
Examples:
"I sent home my child sick from school."

"My child has been under the weather the last few days, and I was hoping to stay home with them."
Excuse #4 | You Have a Delivery
With the delivery of specific packages (alcohol, expensive products, etc.), you often need to sign or accept in person.
This is one of the best excuses to leave work early if needed. Mention the delivery scheduled for (insert time here), and you need to sign to accept.
Note: Your boss might suggest shipping goods directly to the office next time to prevent you from missing work.
Examples:
"We have a shipment of____ coming in the mail today that I need to sign for."

"I've been waiting for ___ to show up and FedEx says it should arrive today. I'll be out of the office right away but back in after the package arrives."

"Millennials aged 18 to 34 are three times as unlikely as their older counterparts to take sick time because of financial concerns."
Excuse #5 | You're Having Car Trouble
This is one of the best excuses for being late to work. It's by far the easiest and most used excuse most people use (unless you take other means of transportation, of course).
Let them know your car didn't start in the morning, and you are currently bringing it into the shop. Since you don't have a method to get into work, you can request to stay at home.
Examples:
"My car broke down, and it's getting fixed. I'm going to work from the shop (or home) until they say it's ready."

"I'm having a bit of car trouble this morning and won't be able to make it in today."
Excuse #6 | Calling in Sick (Personal)
From the flu to uncomfortable cramps during a menstrual period, feeling under the weather is a pretty common excuse for calling in sick to work, especially on short notice.
Managers won't typically ask any follow-up questions, but if they do, make them uncomfortable with the dirty details for sick day email.
Examples:
"I've been feeling pretty sick since last night and don't think I can make it in today."

"My ___ has been bothering me all night, and it's only getting worse. I won't be making it in today but I will keep you informed on how I'm feeling."
Excuse #7 | You're Going to Donate Blood
People typically have very little energy after donating blood. Therefore, it's one of the best excuses to leave work early.
Since donating blood is such an amazing thing to do (seriously do it if you can), your boss won't likely ask any follow-up questions.
Example:
"I'm scheduled to donate blood at ____ time today. Would you mind if I work from home after?"

"There's a blood drive this morning that I signed up for. I'll probably finish my day at home after donating if that works for you?"
Calling in Sick Text
Here are a few samples of calling in sick text if you prefer text over email:
Sample 1:
"Hi (Manager Name). I woke up not feeling well and will stay home from work today. I'll keep you in the loop, as I'm hoping to feel better by tomorrow."
Sample 2:
"Hi (Manager Name). I'm not feeling well this morning, and I need to use a sick day. I'll be back tomorrow if I'm feeling any better. Reach out if anything urgent comes up."
Frequently Asked Questions
Below are some of the frequently asked questions about writing a sick day email:
1. How Do I Call Out Sick at Amazon?
Employees at Amazon can call in sick by completing the Unpaid Time Off request on their employee app and emailing their team leader to let them know they are sick.
They give staff 80 hours of unpaid sick time per year, or around 10 days for full-time employees.
Employees who take over 80 hours of sick absence will incur a point for transgression. The accumulation of 6 points may cause their Amazon job being ended.
This policy covers both remote and on-site employees, as well as managers and supervisors.
---
2. Can an Employer Request a Doctor's Note After I Called in Sick?
Yes. Employers can request a doctor's note or release before returning to work after a work-related accident or sickness.
ADA. Yes. When a disability or need for accommodation is not obvious, the ADA allows employers to request information from a doctor to learn more about the employee's impairment and assess if it qualifies as an ADA disability.
It can also use this data to find out more about the degree of functional restrictions and accommodations. Only inquire about the condition that need accommodation.
Under the ADA, the EEOC provides enforcement advice for disability-related questions and employed medical examinations.
---
3. How Can I Write a Sick Leave Email For The Office with Sample?
"Hello (Name of Manager),
I'm emailing to let you know I won't be able to make it to work today, (Date), due to (your ailment). I'll be accessible to respond to emails if you require immediate help, but (Coworker's Name) will be in charge of my workload today to ensure that they reached all deadlines.
---
4. What Should I Say to a Person Back From Sick Leave?
What I should say to a person who comes back from sick leave? See them below:
i. Recognize the difficulties that the employee is facing.
ii. Maintain contact with the employee who is on sick leave
iii. Make a sick-leave return strategy.
iv. Greet the person who has returned from a sick leave.
v. Respect people's privacy.
vi. Bend but don't break.
vii. Know your coworkers and yourself.
---
5. How Do I Write an Email to My Boss Requesting a Week Off?
How do I write an email to my boss requesting a week off? See them below:
i. Make your subject line succinct and to-the-point.
ii. Give a reason for writing.
iii. Include the dates you want to book.
iv. Mention the reason for your absence (optional).
v. Talk about how you're planning to get ready.
vi. Set aside time to answer questions.
Dear [Name], 
I am writing a formal request to have [dates] off. I have taken no days off since the beginning of the year, and I'd appreciate it if we could work this out. I've already asked Sam if they can take my shifts, and they said they're available to do so for sick day email.
---
6. How do I Write an Email to The Manager for Accident Leave?
I am a (your name and employee ID).
This letter is to advise you I will be absent from work on (departure dates) because of an accident. I fractured my hand after falling down the stairwell. The physicians have advised me to rest as much as possible because I cannot move my hand even with help.
 Or write this way:
I'm writing to advise you that on ________ (details of the accident), I was involved in an accident that resulted in some serious injuries, and as a result, I won't be able to continue working for ________ (number of days) days. I humbly request that I excused from the above dates.
---
7. How to Write a Letter to your Child's School to Excuse an Absence?
(Parent's name)
(Parent's Contact Information)
(Teacher or Principals Name)
(Teacher or Principals Contact Information)
(Current Date)
(RE: Apology for Absence)
Dear (Teacher's Name: ),
This note is to inform you that my daughter, Clarissa could not attend school on Monday because of a cold. Her temperature has since returned to normal, and her doctor has stated she is well enough to attend classes.
I've attached Dr. Nelsons note for your records. Thank you.
Sincerely,
(Parents Signature)
(Parents Name)
---
8. How Do I Remind My Boss About My Leave Off Work?
Dear Sir/Madam,
I would like to kindly remind you about my leave from _______ to ______ (dates), due to ________ (reason of leave), the leave was approved by you. I will come back to the work immediately after the leave.
or
Dear Mr [surname],
I would like to remind you of my leave request. I have an important family function, so I must return home for a couple of days from [DATE] to [DATE]. I hope you understand my situation and will grant me requested leave.
9. How Do You Write a Vacation Day Request Email?
See how you can write a vacation day request sick day email:
a. Write a short, direct subject line.
b. State your purpose for writing.
c. Include the dates you're requesting.
d. Consider mentioning why you're taking time off.
e. Discuss how you're preparing for time off.
f. Remain available for questions.
---
10. How Do I Write a Leave Email to My Manager?
How do I write a leave email to my manager? See them below:
i. Choose a formal greeting. Start your email by choosing an appropriate greeting.
ii. Explain why you're writing.
iii. State the dates of your absence.
iv. Provide a reason if necessary.
v. Share additional details.
vi. Thank your supervisor for their consideration.
vii. Include a formal sign-off and a signature.
---
11. What Can I Write in an Email to Request an Extension?
March 1, 20xx
Dr. Thomas G. Jones
Oregon Department of Fish and Wildlife
2300 Main Street
Portland, OR 90001
Dear Dr. Jones:
Thank you for your telephone call and letter that I received yesterday offering me the position of wildlife biologist with the Oregon Department of Fish and Wildlife. I am excited about the opportunity this position offers both in terms of job duties and location, and I very much appreciate your confidence in offering me the job.
You asked that I decide by next week on March 7. This is an important decision, and I am when I will not have all the information I need in order to make this decision by that date. To confirm our phone conversation of this afternoon, I am asking you to consider whether it would be possible for me to supply you with my decision by March 28. I would very much appreciate such an extension and assure you I will make a firm decision by that date.
Thank you very much for your consideration of my request.
Sincerely,
Hannah Lenke
Fish and Wildlife Sciences and Biology double-major | Virginia Tech
343 Jefferson Street
Blacksburg, VA 24060
(540) 555-8754
---
I believe you have learned and gotten a sick day email sample for yourself and your coworkers. If this article has been helpful, do well to share it with friends and coworkers so they too can get informed.
CSN Team.