What Does Clear Cache Mean on Snapchat?
On Snapchat, to clear cache means that you delete unnecessary Snapchat data to free up storage space. Here we answer the question, 'What does clear cache mean on Snapchat?'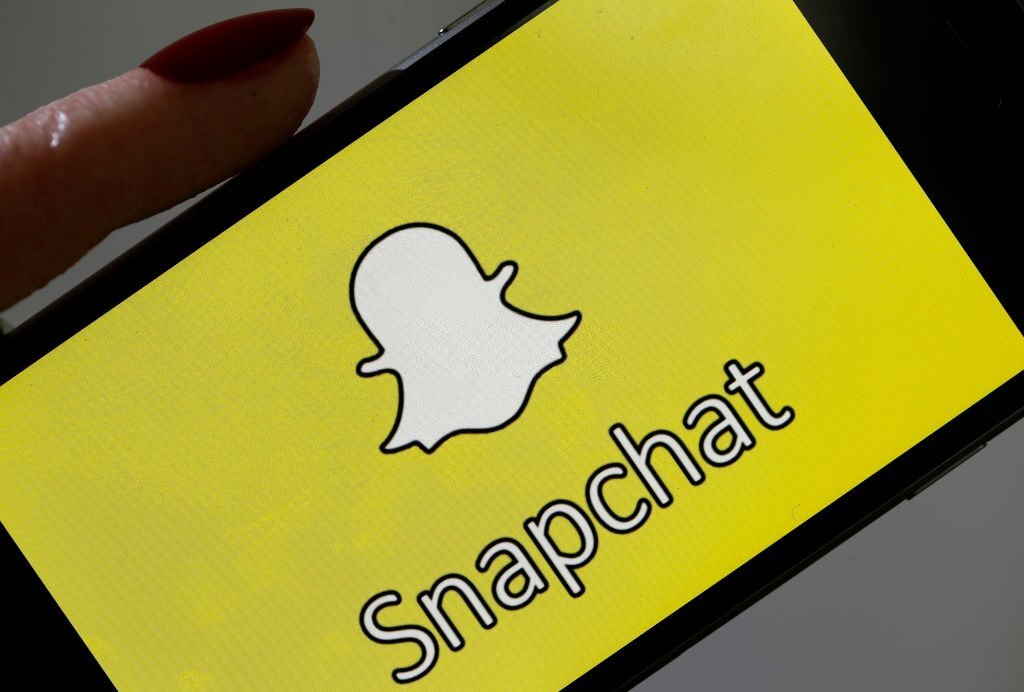 What Does Clear Cache Mean on Snapchat?
If Snapchat reports that your disk is full, this happens when the available local storage is full.
You'll need to clean your cache to fix this, but what does the clear cache function mean on Snapchat?
On your mobile device, you can delete some sorts of data by using Snapchat's clear cache feature.
By deleting some of the least important data from the app, you can improve Snapchat's performance by clearing the cache.
All of your previously saved images, videos, chats, and memories are retained after clearing the cache.
If you choose to clear the cache, files like thumbnail previews and other unnecessary information will be deleted. 
To clear the cache on your android or iOS device, follow these steps.
1. Clear Cache on iPhone
‣ Open Snapchat on your phone.
‣ In the top-left area of the app, tap the profile image icon.
‣ To open the Snapchat settings menu, tap the gear symbol.
‣ Go to the Settings section and get to the bottom
‣ After that, go to the Accounts Actions Section and tap on 'Clear Cache'.
‣ Choose whatever app feature cache you want to remove next.
‣ Select the Clear All option and the whole app's cache will be cleared.
‣ Tap Clear to confirm deleting the cache you've selected.
2. Clear Cache on Android
‣ Open the Snapchat app
‣ Tap the profile image icon in the top-left corner of the app.
‣ Tap the gear icon to access Snapchat's settings menu.
‣ Go to the bottom of the Settings page, under the Account Actions.
‣ There is a Clear Cache button, click on it.
‣ Next, choose the app feature cache you wish to delete.
The Clear All button can also be used to clear the application cache in its entirety.
‣ Tap Clear to confirm your decision to delete the cache you've chosen.
READ ALSO!!!
What Does Clear Cache Do on Snapchat?
When your clear your cache on TikTok, you free up storage on your device and reduce the app size.
As a result, Snapchat will operate more quickly and smoothly because the cache will no longer include any unneeded files or data.
Your Memories, Snaps, or Chats won't be deleted if you clear the cache on Snapchat, but you will lose your saved lenses and filters.
Is Clearing Cache on TikTok Safe?
The answer is not a clear-cut yes or no. We'll explain why this is so. You probably won't miss your TikTok cache all that much, most likely.
You can save up space on your phone by deleting temporary data by clearing your cache on TikTok.
Just your viewing history and pre-loaded profile details are included in the cached data.
You don't even notice the change as the caching process operates in the background. Unless you clear the TikTok cache and launch the application once more.
However, whether it is safe or not, clearing your cache on TikTok would result in the deletion of any data related to previously watched videos.
You need to log back into the app since you might have previously logged out. You don't need to worry about deleting cached data because they are not important.
What is the Meaning of Clear Lens Data in Snapchat?
Snapchat users have the option to "clear lens data" to free up space on their phones, which would free up data.
As a result, the app would operate more quickly because it would delete all lenses and temporary data.
When you remove data/files that were automatically stored on your device, you are just instructing Snapchat to do so.
All files that Snapchat saved to your device inadvertently while you were away, whether they came from your Stories, memories, or lenses, will be destroyed.
How Can You Free Up Storage on TikTok?
Clearing your cache and deleting your drafts is a way to create storage space and reduce the app size. 
Method 1: Clearing TikTok Cache
Follow these steps to clear your cache on TikTok.
‣ Open TikTok.
‣ Select the "Profile" tab.
‣ In the top right corner, tap the three lines, then select "Settings and privacy."
‣ Scroll down to "Cache and cellular data."
‣ Then select click "Clear cache"
You have successfully cleared the cache and freed up the storage on your device.
READ ALSO!!!
Method 2: Deleting Your Drafts
Users of TikTok can save videos as drafts, and some users may accumulate hundreds of videos that take up space on their devices.
It can be a good idea to look through all of your drafts and eliminate the ones you don't want if you need to free up some space.
Follow these steps to delete your drafts.
‣ Go to the Drafts tab on your profile page.
‣ Tap 'Select' in the top right corner.
‣ Select the videos you want to delete.
‣ Tap 'Delete' at the bottom of the screen. Press delete again on the pop-up to confirm.
It's also worth noting that if you decide to uninstall TikTok, you'll lose all of your saved drafts.
Will I Lose the Pictures on My Cell Phone if I Clear My Cache?
No photos will be deleted from your computer or device if you clear the cache. Delete would be necessary for such action.
The only thing that will be removed after the cache is cleaned is the data files that are temporarily stored in the memory of your device.
If I Delete My Snapchat App Will it Erase My Streaks?
No, you will not lose your streaks if you deleted Snapchat and then reinstalled it because they would do everything for you.
The streaks remain after you have deleted the Snapchat app. Your streaks will vanish after you cease sending snaps to friends.
We hope you know understand what clear cache means on Snapchat and how to clear your cache easily. If this helps you, ensure to share this information with your friends.
CSN Team.