What Is the Longest Book in the World
– Longest Book in the World –
Don't be intimidated by these word counts! Here are 10 very long books that are worth the time they'll take to read.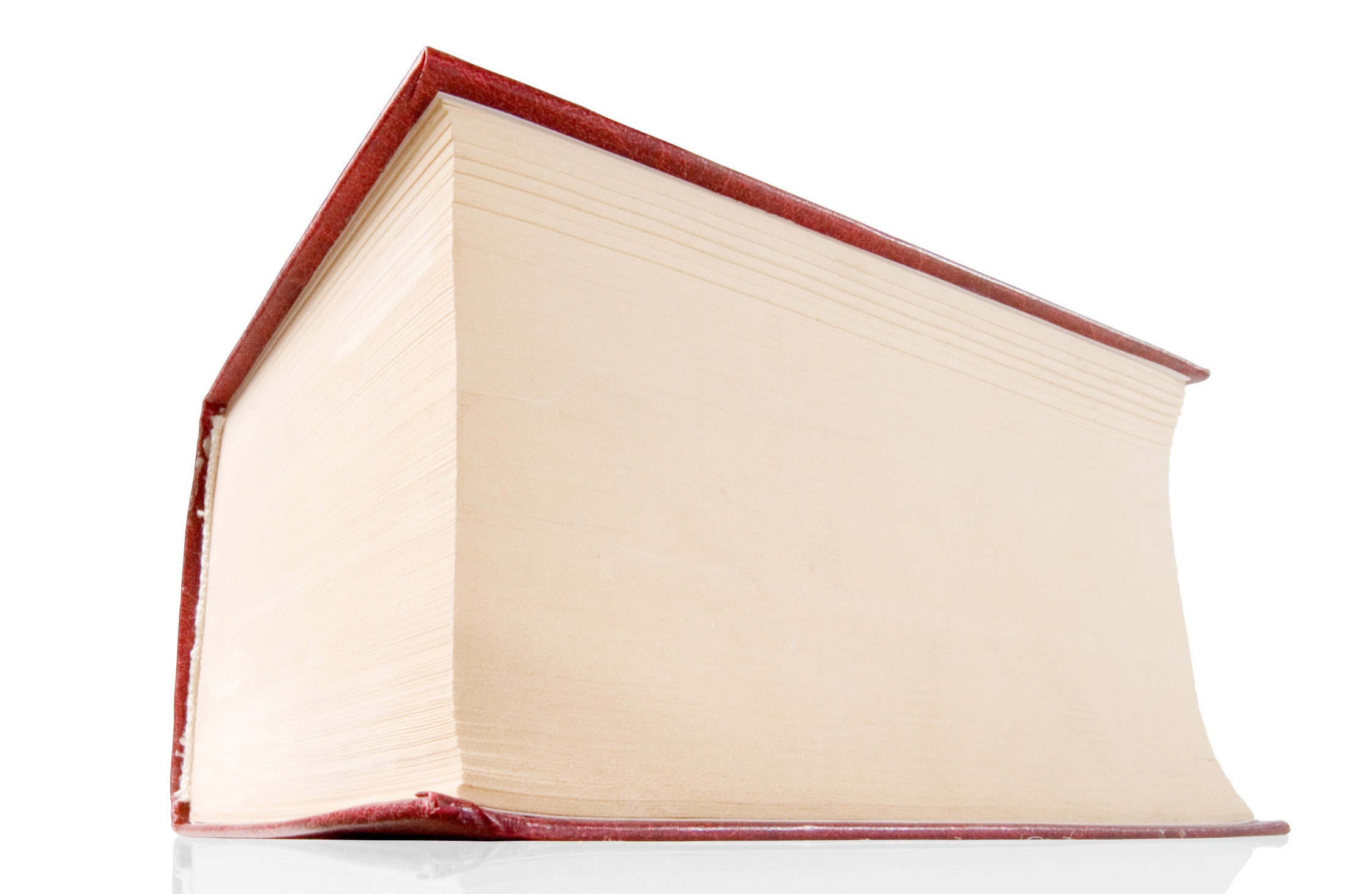 We all love reading, but there is a slight hint of shock when we discover that the book we wanted to read ly the size of a brick.
Many readers tend to choose books depending on their length and how much time it might take to finish them.
Although many wouldn't mind reading a book that is more than 1000 or 1500 pages, you might just think twice before starting books that fall into the categorthe y- the longest books in history.
What Is the Longest Book in the World?
Nevertheless, here is a list of the world's top 10 longest books in terms a of number of words:
1. Marienbad My Love 
‣ 17.8 million words
‣ 10,710 pages
An exiled journalist-turned-filmmaker who has been tormented by Christ tries to convince a married woman from his past to assist him in making a science fiction-themed parody of the French New Wave classic "Last Year at Marienbad" from the 1960s.
He hopes to fulfill God's plan by foretelling the end of time and the emergence of a new religion through this creative effort.
If only he can get the woman to think of him… The world's longest novel, "Marienbad My Love," is a multi-million-word, multi-volume work painstakingly pieced together by Mark Leaver over 30 years from fragments of previously published texts that he both wrote and appropriated.
Leach refers to it as "the movie" of all his labors and inspirations.
2. The Blah Story 
‣ 11 million words
‣ 7312 pages
"Nigel Tomm, who is incredibly inventive, breaks down the barriers of language and meaning, giving life and expressive power to the plot of his most exclusive book, The Blah Story.
It is a novel way of conceptualizing language that unleashes creativity and lets you give each word a unique meaning.
READ ALSO!!!
3. Artamène 
‣ 2.1 million words
‣ 13,095 pages
One of Madeleine and Georges de Scudéry's most important novels is Artamène or the Grand Cyrus. The novel, which was first published between 1649 and 1653, is regarded as the longest French novel ever written (13,095 pages in the original edition and about 2,100,000 words).
This river novel didn't appear in its whole until 1653, five years after it was first published.
In actuality, even though the work was quite popular at the time, its length prevented its publication after the seventeenth century. (English version of French)
4. Les Hommes de Bonne Volonté
‣ 2.07 million words
‣ 8000 pages
"I genuinely think a preamble is unnecessary unless it is necessary," I just think it to be essential since I have chosen to write this one to Man of Good Will.
The work whose publication starts with this book will be of extremely great dimensions, which is the main reason why this is the case.
The reader might not be aware of that beforehand. If he is unaware of this, he may form an incorrect image of this first book and apply a foundationless standard of assessment to it.
5. A La Recherche du Temps Perdu 
‣ 1,267,069 words
‣ 3,031 pages
"If he ever ventured to kiss her, he no longer thought highly of the face of Odette based on the more or less pleasing quality of his cheeks and the pure meatiness he assumed to have discovered by touching them with his lips.
However, his eyes unraveled like a skein of delicate and lovely lines, continuing the curve of their wrapping and connecting the neck's cadence to the losing of hair and the bending of the eyelids, as in a portrait of her.
6. Mission Earth 
‣ 1.2 million words
‣ 3,992 pages
"Earth is not real… They want you to think that, at least. They, who? What are they seeking? Who do they believe themselves to be? They are the Voltarians of the 110-planet Voltar Empire.
They're already here. And in approximately a century, the invasion is due to start. But is it? The reality is much darker.
The invaders are planning what may be a significant distraction while they are concealed, underground, and out of sight.
A tyrant of terror plots to use the invasion as an opportunity to grab power from within Voltar's Coordinated Information Apparatus (also known as the CIA). A planet that doesn't exist is the only obstacle in his path.
7. Sironia, Texas 
‣ 1.1 million words
‣ 1731 pages
The 1.1million-wordd Sironia, TX by Waco author Madison Cooper made headlines in 1952 when Time magazine dubbed it "the longest novel by an American.
" For 11 weeks, the book was a NY Times best seller. The book was scandalous at the time and was in some places prohibited. It discusses early 1900s life in a little Texas community.
Cooper based some of his characters on residents. Numerous readers have praised this book throughout the years. This is a true gem, with the author's signature on Volume 1.
8. Zettel's Traum 
‣ 1.1 million words
‣ 1,536 pages
"The novel narrates the life of the main characters, Daniel Pagenstecher, Paul Jacobi and his wife Wilma, and their teenage daughter Franziska.
In discussing the life and works of Edgar Allan Poe, the four engage in the problems connected with a translation of Poe.
Langbehn's study investigates how literary language can mediate or account for the world of experiences and concepts.
9. Min Kamp
‣ 1 million words
‣ 3,600 pages
"A New York Times bestseller, My Struggle: Book 1 introduces American readers to the audacious, addictive, and profoundly surprising international literary sensation that is the provocative and brilliant six-volume autobiographical novel by Karl Ove Knausgaard.
It has already been anointed a Proustian masterpiece and is the rare work of dazzling literary originality that is intensely, irresistibly readable.
READ ALSO!!!
10. Clarissa 
‣ 984,870 words
‣ 1,534 pages
"This work has been selected by scholars as being culturally important and is part of the knowledge base of civilization as we know it.
This work was reproduced from the original artifact and remains as true to the original work as possible.
Therefore, you will see the original copyright references, library stamps (as most of these works have been housed in our most important libraries around the world), and other notations in the work.
This work is in the public domain in the United States of America, and possibly in other nations.
FAQs on What Is the Longest Book in the World
Faqs about the longest books
1. What are the world's longest book pages?
| | | |
| --- | --- | --- |
| Book title | Author | Page count |
| Gordana | Marija Jurić Zagorka | 8,768 |
| In Search of Lost Time (À la recherche du temps perdu) | Marcel Proust | 3,031 |
| Bottom's Dream | Arno Schmidt | 1,496 |
| Joseph and His Brothers | Thomas Mann | 1,492 |
2. Is there a book with a million words?
Watchmen writer Alan Moore has completed work on the first draft of an epic novel that has now spiraled into an enormous story totaling over one million words.

For context, that's more than two Lord of the Rings, or about as long as the first three Song of Ice and Fire novels.
3. How many words is the longest book ever?
The Blah Story by Nigel Tomm 3.2 million words. The Blah Story is the longest book ever written, published in 23 volumes.
4. What is one of the longest books to read?
‣ World Without End (Kingsbridge #2) by Ken Follett at 1014 pages.

‣ Jonathan Strange

‣ The Wise Man's Fear (The Kingkiller Chronicle #2) by Patrick Rothfuss at 994 pages.

‣ A Feast for Crows (A Song of Ice and Fire #4) by George R. R. Martin at 978 pages.
5. What is the shortest book?
The current Guinness World Record holder for the world's smallest reproduction of a printed book is "Teeny Ted from Turnip Town," a children's story etched using an ion beam onto pure crystalline silicon by Simon Frazer University in Canada.

It measures 70 by 100 micrometers, marginally larger than Aniskin's.
6. How many words are in Harry Potter?
The entire Harry Potter series – 1,084,170 words.
7. How many words is the longest Harry Potter book?
The last book Harry Potter and the Deathly Hallows has 198,227 words. This brings the total Harry Potter word count to a whooping 1,084,170 words.

Wow! That's a lot of words, isn't it? The word count gets progressively longer for books 1 to 5.
8. What is the longest name in the world?
The longest personal name is 747 characters long, and belongs to Hubert Blaine Wolfeschlegelsteinhausenbergerdorff Sr. (b. 4 August 1914, Germany) who passed away on 24 October 1997, in Philadelphia, Pennsylvania USA, as verified on 1 January 2021.
9. How many pages is the longest Harry Potter book?
The longest Harry Potter book of all the books (both the original series and the spin-offs) is Harry Potter and the Order of the Phoenix, with 870 pages in the American hardback edition.
10. Who Wrote the Bible?
Even after nearly 2,000 years of its existence, and centuries of investigation by biblical scholars, we still don't know with certainty who wrote its various texts, when they were written or under what circumstances.