20 Best Places Where to Sell Textbooks Online for Extra Cash
Textbooks can be very costly but necessary to get through college. But where you sell them will determine your return. Check out where to sell textbooks online below.
Have you thought of selling your textbooks and making good profits from them as most savvy students do?
After school, what's next? Are you thinking of disposing of your textbooks, or perhaps burning them?
Textbooks are one of the most expensive short-term needs that college students must pay for on a regular basis.
So what are you supposed to do with your books when the semester is over and you likely don't need them anymore?
The aim of this article is to guide you on where to put your textbooks up for sale and some tips on how to make really cool profit from selling them.
Where to Sell Used Textbooks
There are several ways to sell your textbooks, but keep in mind that when you sell them back, you won't sell the exact amount you bought them.
Each vendor has a different measurement for a book's worth, so you might want to check out different options before settling on one.
1. Your College Bookstore
If you bought your books on campus, the easiest route would be to take them back to where you purchased them. If the bookstore accepts the book, you can get cash right away.
However, there's a chance a newer edition of your book is out, which means the resale value is much lower for yours.
College bookstores need to make money reselling the books they buy from you. You might get money fast, but it may not be a lot.
Keep in mind that many potential buyers are more inclined to buy closer to the start of the school year, so timing can impact the amount of money you get back
2. Put them Online for Sale or for Auctioning
There are dozens of online sites where you can sell your textbooks. If your book is in high demand, you could make a decent return when you resell it.
But if there isn't too much demand for it, or you price it too high, it could take weeks or months to resell your book.
Many students buy textbooks online to save money. If you already have books, you can use those sites to sell books to other students.
More Information
Websites like eCampus make it easy to compare buyback prices so you don't get ripped off. Some even go as far as paying your shipping expenses.
Also, Use auction websites to advertise and sell your old textbooks.
Selling online is really easy. Just enter the book's information, wait for it to sell, and collect your profits.
3. Sell Used Books Directly to Students
If you know of students who are going to take the same class you just took, you can sell your used textbooks to them at a lower rate than the campus bookstore.
This way, you make a profit by cutting out the middleman.
In this case, it's likely you can still earn cash more than what you'd get by re-selling it to the bookstore, and the buyer will also save money.
But if you don't know any new students who are about to take that particular class, or you don't have a good way of advertising your books for sale, you might need to look into other reselling options.
4. Second-Hand Bookstores Near you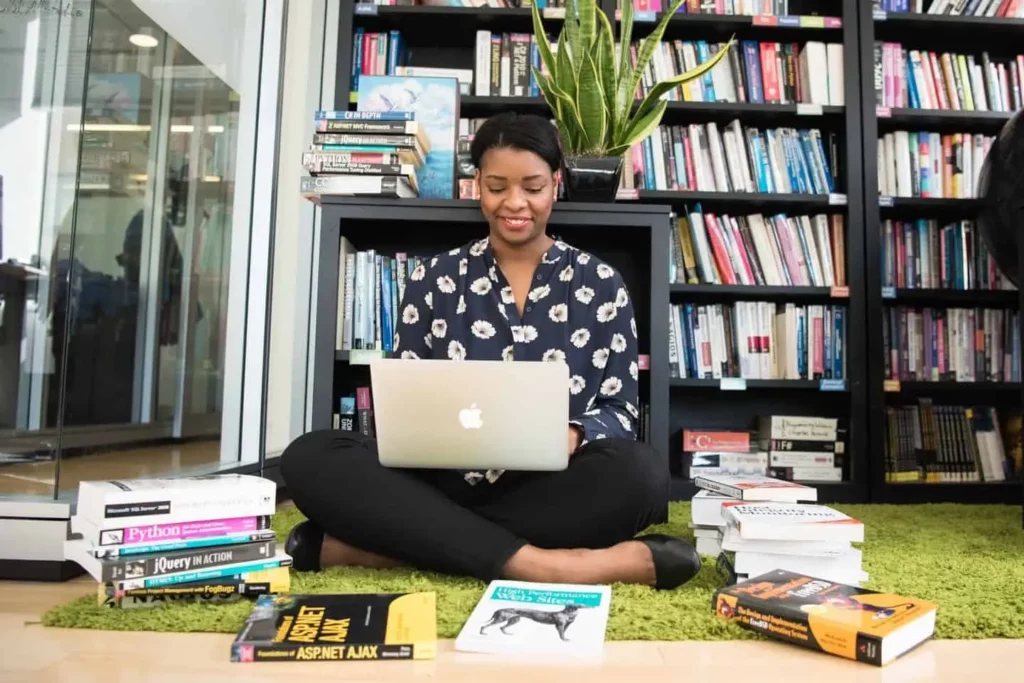 Bookstores in your area can be another great place to sell used textbooks. Indie bookstores can be a great place to get cashback for your used textbooks. Sometimes they will give you store credit instead.
Be efficient by calling them ahead of time to confirm if they take used textbooks.
Where to Sell Textbooks Online
There are many different places to sell your textbooks online.
When choosing a site, make sure you vet it first. See how much the company takes out of each sale.
Also, see if you can include the cost of shipping in the total fee or if you need to charge it separately.
1. Amazon
Amazon is one of the largest e-retailers, so it's no surprise they manage to resell college textbooks. You'll answer a few questions about your book's condition and then list it.
You'll need an Amazon account, a Marketplace individual seller account, and supplies to ship your book.
Amazon makes it incredibly easy. All you have to do is enter the ISBN number, and you can quickly list your textbook.
You do have to ship out your own book. Once your book sells, you'll get paid in the form of an Amazon gift card.
Check out Amazon
2. Bookbyte
Like other sites, BookByte focuses a lot of its effort on textbook buyback, and they make the process easy.
You can enter the book's International Standard Book Number (ISBN), then see how much Bookbyte offers for it.
If you're happy with the offer, you can continue the process and get a prepaid shipping label.
You'll get paid up to 14 days after Bookbyte receives your book, either through check or PayPal. They offer free shipping back on any textbook valued at $10 or more.
Check Out Bookbyte
3. BookScouter
BookScouter isn't a buyback site but instead compares 30 to 35 different vendors to show you what you'd get at each one.
While you might not get an offer from every single vendor, you can at least compare different offers before selling back your book to the site of your choice.
If you like an offer, accept it, send back your books, and get paid.
Check Out BookScouter
4. eBay
eBay is the best auction-based site to sell your textbooks. This has the potential to get you top dollar, you can sell your textbooks to the highest bidder, or you can sell them at a fixed price.
If it's in high demand, auctioning off your book could get you a higher payout but on the flip side, there is more work involved in reselling your books here.
if you list it for auction and there isn't much demand, you could end up losing money, You'll still need to pay for packing supplies and shipping and wait the 7 days plus payment time.
Check Out eBay
5. Craigslist
Craigslist isn't necessarily known for reselling books. But if you want to keep your sale local, you can use Craigslist to get matched up with potential buyers near you.
While other community sale sites have popped up over the years, Craigslist is still an online option to sell used textbooks.
There aren't a lot of tools here to help, but you can simply make a listing and see if anyone buys it.
Like with any sale where you are meeting an unfamiliar person, make sure to meet up in a public setting, possibly bring a friend, and get paid in cash.
Check Out Craiglist
6. OfferUp
Like Craigslist and student 2 students, you can meet up with people in your area to sell used textbooks.
This helps if you find potential buyers that go to your school or are taking classes at another college close by that requires the same materials.
But if you're in a smaller market, you might have a tough time finding a buyer.
Check Out OfferUp
READ ALSO!!!
7. Knetbooks
Knetbooks is more well known for textbook rental, but they also have a textbook resell option.
One of the factors that distinguish them is that they have a direct deposit option that allows you to get paid right into your bank account.
Check Out Knetbooks
8. Campus Books
CampusBooks is a search engine to help you find the best places to resell your books. However, they also help you streamline the process.
You search their site, print the label, and then get paid. Most of the companies they search for offer free shipping labels as well.
Check Out CampusBooks
9. Facebook Marketplace
Facebook Marketplace has also become an increasingly popular sales site. With millions of people in your community, you might find a larger reach.
But keep in mind that this marketplace sells every type of item, and your post could get lost in the shuffle.
Check out Facebook Marketplace
10. AbeBooks
AbeBooks is a great place to resell your textbooks, but it does require a bit more work than some of the other places on this list.
You set up your own shop, ship your own products and basically run your own store. However, they do have great prices as a result.
Check out AbeBooks
11. Barnes and Noble
I think a lot of people forget about Barnes and Noble being online, not just a store, but they have a huge website and a great textbook resell program.
They also make the process of reselling your textbooks easy, by simply having you enter your book's ISBN number, accepting their offer, and sending in your books.
The only drawback is your books have to be worth at least $10.
Check out Barnes and Noble
12. BooksRun
BooksRun allows you to sell both your textbooks and eBooks on their website. This is one of the only companies we've seen that facilitates eBook sales.
Similar to the other companies, you simply enter your book information, accept the offer, send it in, and get paid.
Check out BooksRun
13. Cash4Books
Just like it sounds, this site lets you easily get cash for your books.
A little dated, but still fully functional – the website allows you to enter your book information, get a quote, and get paid via check or PayPal.
Check out Cash4Books
14. Chegg
Chegg is one of the oldest online textbook companies, and they allow you to sell your textbooks back just like the other companies on this list.
You get a quote, ship it back for free, and get paid. Chegg uses UPS, which means you can also drop your box off at a UPS store to save time and effort.
Check out Chegg
15. Decluttr
You might not think about Decluttr as a way to sell your own textbooks, but it can work great in many cases.
Just like you would normally do, you can enter the ISBN or scan the book in your app, then send your books in. Quick and easy!
Check out Decluttr
16. Slugbooks
Slugbooks is one of the few companies on this list that helps you market your textbook via Facebook.
Just like the other companies, you can list your book, but Slugbooks help you promote it as well.
Check out Slugbooks
17. ValoreBooks
ValoreBooks advertises that it can help you get the most cash for your used textbooks.
Like most of the other options, you simply enter your ISBN number, get a quote, and ship the textbook back to them. They can then pay you by check or PayPal.
Check out ValoreBooks
18. GoTextbooks
When selling your books directly to GoTextbooks, you'll put in the book's International Standard Book Number (ISBN).
Get a quote on how much you'll get back, ship your books for free and then get cash. You can opt for a check in the mail or a direct deposit to PayPal.
Check out GoTextbooks.
19. Book Finder
If you're shopping for the best rates, Book Finder can help you do just that.
Once you enter your book's ISBN, the site will aggregate offers you can receive from various bookstores letting you see the best price you can get.
What's really cool is that the price they quote you is the price you will really get in your pocket because there are no hidden fees.
Shipping costs are included too. Book Finder is the best place to sell textbooks online for the most cash!
Check out Book Finder
20. Student 2 Student
This service matches you up with potential buyers near you, so you don't need to worry about shipping, labels, and other extra costs.
You'll get matched up with students on campus or in your area. Potential buyers will see your listing and then get in contact about meeting up in person for the sale.
You can also use the site to buy books for your next semester.
Check out Student to Student
21. TextbookRush
When selling to TextbookRush, you start by searching with your used book's ISBN to see if they're currently buying copies of your textbook.
If they are still buying, you'll next need to verify you have a US Student Edition of the book in question.
If you have another edition, you can follow a link to see if they're buying your particular version of the book.
More Information
Otherwise, you'll sell your book, they'll give you a prepaid shipping label, and then pay you through cash, Paypal, or store credit.
Once you get a quote for your book, that quote is good for seven days.
Check out TextbookRush
Where to Sell Law School Textbooks
Here we have useful and hassle-free ways to sell law textbooks. You will be able to get part (or most) of your money spent on your law books.
1. Half Price Books
Over the years, rumors of traditional bookstores going out of business spread like wildfire.\
Brands with an enormous reputation, such as Borders, closed down, and Kindle threatened to monopolize the book industry.
But for some bookstores, it is not over until it is over. And that is why many are still thriving today. One of such successful brands is Half Price Books.
More Information
They have been in the bookselling business since 1972. The company has more than 120 stores all over the country.
Did you know Half Price Books is the largest family bookstore in the country? Besides selling used textbooks, they also sell movies, music, collectibles, and games.
The bookselling process is pretty simple. All you have to do is take your old law textbooks to the local Half Price Books store.
They will pay you in return. There are two primary factors the company considers:
2. BookDeal.com
If you have been selling books online, you will realize it can be a complicated process and frustrating. You have to do everything yourself like:
‣ Comparing the book offers,
‣ Evaluating the buyer's authenticity, transparency, and trustworthiness,
‣ keeping a critical eye throughout the process.
All these activities can wear you out, especially if you urgently need money. We know. We have all been there!
With BookDeal.com, you do not have to worry about all the listed activities and more. The company has a unique process that makes your bookselling process transparent and stress-free.
BookDeal.com makes it simple for you to find the highest offer, ensures an easy selling process, and best of all, guarantees that you get paid. It is one of the best places to sell books.
3. Chegg
When you enter your law textbook's ISBN on Chegg, the website gives you instant access to numerous quotes for your books.
When you are satisfied with a quote, you can ship the textbook to the company for free.
The company gives you the option to print your free shipping label from their website. After, you can send your package to your local UPS store.
According to Chegg, they promise to pay you as soon as possible. But with the shipping and processing, it is possible to get your money within 10 to 15 days.
4. Barnes & Noble
Yes. Whether you believe it or not, you can sell textbooks at Barnes & Noble. The company's selling process is as simple as the above-listed options.
And they have a fair market rate. However, their condition is that you should have at least $10 with textbooks to sell.
READ ALSO!!!
How to Get the Best Price When you Sell Textbooks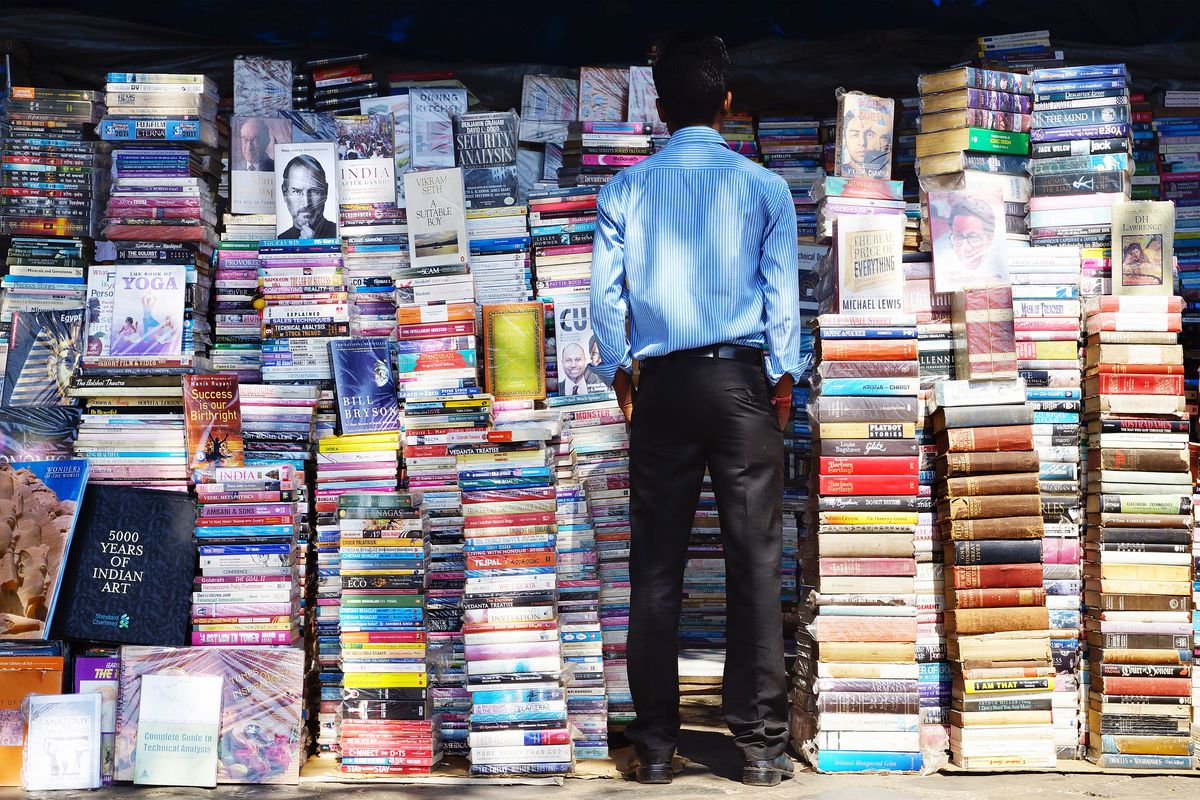 Follow these easy steps to make the most when you sell textbooks:
1. Clean Them
Books that have been sitting for a while can always do with a quick clean-up.
If your books have been sitting on a shelf gathering dust (literally), you can start by simply blowing the dust off the edges.
If the dust is stubborn, use a soft toothbrush or an old towel to do the heavy lifting for you.
More Information
Interiors may need a facelift too. Often with textbooks, you may find yourself writing in them with a pencil from time to time which undoubtedly leaves sketch marks.
Smudges and pencil marks can easily be removed with an eraser to give the pages a fresh, clean look.
As you go through the semester, be mindful not to eat or drink around the book to minimize the risk of spillage and book stains.
2. Protect Them
If a book is not well protected, especially a softcover one, its pages can easily rip at the edges. Each time you buy new books, be sure to protect them from wear and tear.
If a book is not handled with care, it can easily become vulnerable to rips or creases.
The best way to protect against that is to ensure that your books are properly secured against a hard surface either in your bag or when you bring them home.
3. Be Clear About the Condition in your Listing
Nowadays, transparency is everything. If you're looking to make a great sale, the more honest and upfront you can be about the book's condition, the better.
People love detail so that they know exactly what they're getting.
Does the book have a coffee stain in the middle? Be sure to include that. You want to ensure that the buyer is happy with their purchase.
Also, if you're planning on selling other books in the future, their positive review from this sale will make a world of difference.
4. Sell Textbooks Faster by Taking Great Photos
Photos, especially good ones, bring a book to life for a potential customer.
If you have a book that you're selling online, it is absolutely essential to make sure that you have clear, bright, and well-staged photos.
No need for fancy equipment your phone will do. But the key is to capture the book from many angles and to demonstrate that it truly matches the details in the description you included.
5. Promote Yourself
If you're selling textbooks directly to students or online, get the word out about your inventory.
Ask around to see if anyone is taking the classes you just took and the condition of your books especially if they are in great shape for others to use after you.
6. Price Accordingly
To sell quickly, you can price a competitive offer without selling yourself too short. Make sure you're setting your price at a rate you're comfortable with.
If it's too high, you could hold onto your book for much longer compared to someone who prices a book at a competitive rate.
7. Take Lots of Pictures
Pictures are critical to selling online. Potential buyers need to see every possible angle of a product to make sure they're buying something worth the cost.
Take more than enough shots, including any potential wear.
If someone orders your book and it comes in worse than expected, you could face having to return the cash, then getting a negative rating online.
8. Have Detailed Descriptions
It's important to be as specific as possible in your descriptions of the product. Include size and dimensions, accurate conditions, and anything else necessary.
For instance, if you bought the book new and didn't mark up the pages, this might look more enticing for potential buyers compared to older used books.
FAQs About Where to Sell Textbooks
Below are some frequently asked questions and answers about where to sell textbooks for you:
We believe this article on where to sell books was interesting and educating which definitely helps you, kindly share it on all social media platforms.
Please don't forget to hit the subscribe button to get notified each time a new article is being published.
CSN Team.